The Calcutta Medical Research Institute (CMRI)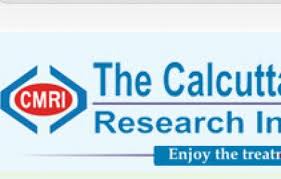 The Calcutta Medical Research Institute (CMRI)
Kolkata
7/2, Diamond Harbour Road,

Kolkata

,

West Bengal

-

700027
Website :

Best Hospital in Kolkata

One of the best Multi-Speciality hospitals in Kolkata based on the Week-NIELSEN Research national survey 2013.
About The Calcutta Medical Research Institute (CMRI), Kolkata
Standing on the dawn of fifth decade of philanthropic services, The Calcutta Medical Research Institute re-establishes itself as the most trusted healthcare service provider of Eastern India. With the change of time CMRI has continuously updated and upgraded its physical and clinical environment to provide maximum comfort to its patients. This 400 bedded, ISO 9001:2008 accredited hospital offers highest standard of medical treatment with utmost care.
Awards
The Calcutta Medical Research Institute (CMRI), Kolkata: Awards & Certifications
The Calcutta Medical Research Institute (CMRI) is a ISO 9001:2008 accredited hospital
Timings
The Calcutta Medical Research Institute (CMRI), Kolkata: Timings
News & Articles
The Calcutta Medical Research Institute (CMRI), Kolkata: News & Articles
Gallery
The Calcutta Medical Research Institute (CMRI) Gallery
The Calcutta Medical Research Institute (CMRI), Kolkata: Specialities
Cardiology

Cardiothoracic Surgery

Cardiovascular Surgery

Cosmetology

Critical Care

Dentistry

Dermatology (Skin)

Dietetics

Emergency Medicine

Endocrinology

ENT (Otolaryngology)

General Medicine

General Surgery

Hematology

Joint Replacement Surgery

Kidney Transplantation

Nephrology

Obstetrics and Gynecology

Oncology

Ophthalmology

Orthopedics

Pathology

Pediatric Nephrology

Pediatric Neurology

Pediatric Surgery

Pediatrics

Physical Medicine and Rehabilitation

Psychiatry

Radiology & Imageology

Sports Medicine

Surgical Oncology

Urology
The Calcutta Medical Research Institute (CMRI), Kolkata: Services
Ambulance
Air Port /Railway Station Pick Up
Blood Bank
Parking
Cafeteria
Pharmacy
ATM Outlet
4 hours Emergency services
24 hours Diagnostic services
24 hours Billing services
The Calcutta Medical Research Institute (CMRI), Kolkata: Doctors List
| Doctor Name | Specialisation | View Profile |
| --- | --- | --- |
| Prof.(Dr) .G.K. Prusty | Neurosurgery | |
| Dr. Subhasis Saha | Pediatric Surgery | |
| Dr. Ravi Kant Saraogi | Endocrinology | |
| Dr. Rajiv Chatterjee | Orthopedics | |
| Dr. Amitabha Roy Choudhury | ENT and Head & Neck Surgery | |
| Dr. Santanu Banerjee | ENT (Otolaryngology) | |
| Dr. Kallol K Dey | Neurology | |
Reviews on The Calcutta Medical Research Institute (CMRI), Kolkata
By

prithviraj

CMRI is a place where we can expect quality treatment. Thank you for fixing my fractured hand efficiently. I noticed the hospital is well equipped with...

Read More
Write a Review on The Calcutta Medical Research Institute (CMRI), Kolkata
Map of The Calcutta Medical Research Institute (CMRI)
Kolkata