22q can be misdiagnosed for autism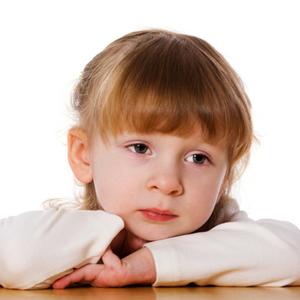 According to a report in Journal of Autism and Developmental Disorders Children suffering from a genetic disorder called 22q might be misdiagnosed for autism.
Due to the delay in development by children with 22q11.2 deletion syndrome (22q) they may be misdiagnosed with autism as the features might seem like autism says Davis –researcher from MIND Institute at the University of California.
A missing chromosome 22 causes 22q. International 22q11.2 Foundation states 22q roughly as common as Down syndrome is present in 1 out of 2,000-4,000 births.
This disorder includes heart ailments, palate disparity, defective immune system, kidney defects and delay in growth along with similarities of autism like developmental and speech delays, emotional and psychiatric problems.
Parents of children with 22q said that their children are different compared to autistic children say the researchers so they thought to determine if children with 22q meet the diagnosis of autism. Then 16 boys and 13 girls were recruited from the website of the Cognitive Analysis and Brain Imaging Laboratory (CABIL).
The children took a test the Autism Diagnostic Observation Schedule (ADOS) and their parents took the second test Social Communication Questionnaire (SCQ) which had 40 questions based on the gold-standard Autism Diagnostic Interview-modified parent-screening tool for communication and social performance.
The researchers say earlier parent report actions alone were used to diagnose autism. As parents scored high and children scored less in ADOS and SCQ diagnosis for autism took lead.
5 out of 29 children scored high in ADOS and 4 of them were anxious. 2 of 29 children scored high in SCQ test.
Kathleen Angkustsiri, assistant professor of developmental-behavioral pediatrics at the MIND Institute and lead study author said "The results of our study showed that no child actually met strict diagnostic criterion for autism.""As children have social impairments from 20% to 50% we must find apt solutions for them."
Tony Simon, professor of psychiatry and behavioral sciences, and director of the chromosome 22q11.2 deletion program at the MIND Institute, mentions that although 22q children have social inabilities it is more of growth delay than autism and they like being social.
They interact well with their siblings and friends and they like being with adults who are up to their expectations.
The researchers wind up saying more revision is required to test appropriate treatments for 22q like focusing on communication skills, anxiety and attentiveness. "There are many ways to diagnose than the treatments made to cure children with autism" adds Prof. Angkustsiri. "There are customized, evidence-based treatments that could be suitable to increase these children's potential."