5 Plants That Improve Indoor Air Quality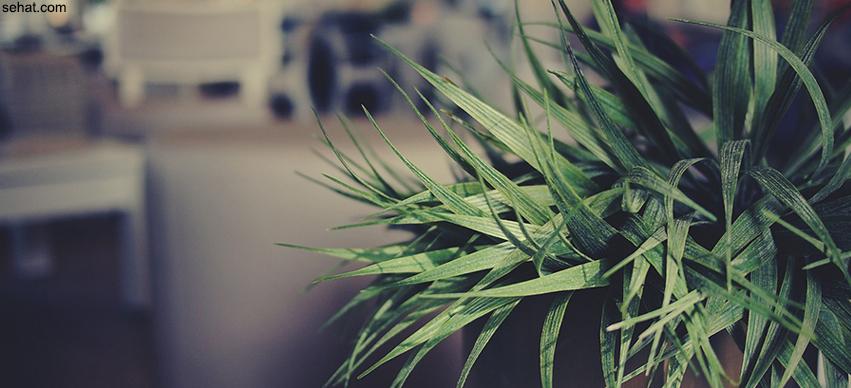 Have you ever given thought to what you inhale every time you breathe in an enclosed space? You might be at home, in your office or enjoying a gourmet meal in a restaurant but that is hardly a guarantee that the air around is free from pollution just because it is in an enclosed space. However, the saving grace in such a situation is that most of the pollutants that infect the indoor air are actually nourishing for certain plants even though they may cause havoc within the human body. Therefore, by dotting the interior with such plants you are not only taking a step towards healthy living but are doing your duty towards saving your planet too.
Plants That Enjoy a Reputation of Being Highly Effective Indoor Air Cleansers Are:
Peace Lilies:
Aesthetic and easy to maintain, a pot of peace lily is perhaps one of the best additions that can be made to any indoor surroundings since this species has been proven to absorb harmful gases like carbon dioxide and carcinogens released by cleaning agents. The fact that they love growing in relatively low light and prefer room temperature is a further motivation for adding them on to your interior décor.
Aloe Vera:
Courtesy of its healing properties as also its liking for benzene and formaldehyde, Aloe Vera could be best described as an all-purpose plant that can make a lot of positive difference to the purity of air. If placed strategically next to the window, it can survive for a long time while its succulent appearance enlivens the area.
Bamboo Palm:
Wooden furniture undoubtedly lends an ethnic touch to the décor but at times it has also been known to emanate gaseous substances that contribute heavily towards indoor pollution. But you need not worry about it if you have a beautiful bamboo palm gracing your interiors since it thrives on a diet of poisonous gases and looks good in the process too.
Spider Plant:
Just like a spider uses its many legs to feel its surroundings, its floral avatar accomplishes the same by jutting out its long, narrow and pointed leaves into the air. An ideal choice for adding a splash of color to a cold and dull winter, its placement in the kitchen or next to the fireplace facilitates efficient absorption of fumes thus clearing the air in the process.
Gerber Daisies:
Some of the essential nutritional requisites of this plant are plenty of sunlight, benzene and certain types of ethylene. That said your decision to place it in your bedroom where the dry-cleaned clothes are kept or next to the study table which is stocked up with ink could prove to be the best with regard to your family's health.