A majority of children in Indian metros are victims of malnutrition, new surveys reveals.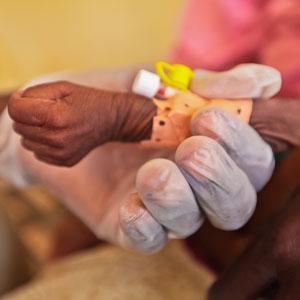 A major concern parents in India are having is regarding eating habits of their kids. Owing to factors like poverty, invasion of junk foods in households and hectic work schedules, a majority of kids in the country receive less than adequate nutrition. Malnutrition can affect the immunity level of growing kids and paves way for onset of several ailments. The findings of a few new surveys conducted in major metro cities on this topic are quite alarming. The survey findings indicate a majority of children in Indian metros suffer from malnutrition, with Delhi leading the pack.
Abbott Nutrition carried out a survey in 4 Indian metros on fussy eating behaviour in Indian kids. What has made the heath experts and medical community alarmed is the fact that approximately 70 percent of kids below 10 years do not get adequate nutrition from foods. This adversely affects their growth and health. This survey was carried out on 1,181 respondents. The kids suffering from malnutrition caused by fussy eating belong mostly to the affluent Socio-Economic sections of society. The fussy eating habits include addiction to low nutrition, junk foods and avoiding vegetables in meals, said the team.
Dr Bhaskar Raju, a paediatrician associated with Chennai's Mehta's Hospitals said on the finding "A single observation of below-median weight is probably not alarming. These findings highlight the need to track growth in children regularly to ensure they do not progressively fall below the median, which will put them at risk nutritionally. Many children surveyed were below the 15th percentile and at risk of undernourishment, and all its future consequences."
While the study reveals the appalling state of kid's nutrition in leading Indian cities, another recent study paints the gloomy conditions of children's nutrition in the national capital. This survey conducted by 'Alliance for People's rights' and 'Child Rights and You', has also rung alarm bells in medical circles. The study findings show 36 per cent of kids in Delhi are malnourished. The girl children malnutrition rate is higher than boys. 33 percent of these undernourished kids can be put in Severely Acute Malnutrition category, according to the team. They also found a majority of these undernourished kids did not get breast feeding in their infancy.
The survey, in which CRY was a partner, covered 3650 children belonging to lower economic belts in Delhi. It was aimed at finding amount of malnutrition as well as nutritional deficits in children below 5 years in Urban Delhi. The associate GM of CRY, Jaya Singh, said on the findings "The fast pace of urbanization poses a significant challenge to children living in urban slums. Especially newborns and infants whose health entirely depends on the availability of the mother to breastfeed, the ability of the care taker and household to provide nutritious meals, the quality of the public healthcare system and overall community support".
She added that the report analysis makes it clear government mechanisms need to be fortified to curb the menace of malnutrition in kids, both in state and national level.