Alcohol induced Muscle weakness has roots in mitochondrial repair, says new study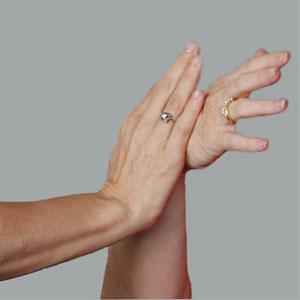 In a breakthrough research conducted in the USA, researchers of Thomas Jefferson University have found the muscle weakness stemming from alcoholism has roots in mitochondrial repair. The research which was carried out on laboratory rats, showed chronic and heavy alcohol intake affects mitochondrial repair as well as muscle regeneration adversely. Mitochondria, also known as the powerhouses of cells, play a pivotal role in cell repair in the human body. The study was funded by the U.S. National Institute on Alcohol Abuse and Alcoholism. The study findings have been published in the U.S. Journal of Cell Biology's latest issue.
The NIAAA director George Koob said on the study "The finding gives insight into why chronic heavy drinking often saps muscle strength and it could also lead to new targets for medication development". This study was led by Thomas Jefferson University's Dr. Gyorgy Hajnoczky, a Professor. The study findings are significant for people in countries where alcohol consumption is on the rise, including developing nations like India.
Mitochondria are basically cellular structures in the human body that produce energy required by cells. Skeletal muscles depend on mitochondria for power as well. When mitochondria get damaged, they resort to a self healing process known as mitochondrial fusion, which involves joining with other cellular structures and exchanging DNA.
This study demonstrates for the first time, mitochondria in human skeletal muscle can also repair through mitochondrial fusion. Earlier, scientists thought that skeletal muscle cells would render the self healing useless owing to their packed fibers. The researchers were confirmed after the study that mitochondrial fusion takes place in muscle cells. They were also able to identify a key protein, mitofusin 1 (Mfn1) fusion proteins.
The lab rodents that were given alcohol diet showed a reduction in Mfn1 levels by 50 percent. The reduction in Mfn1 was accompanied by a sharp decline in mitochondrial fusion. When Mfn1 returned to regular levels, mitochondrial fusion did the same. Dr. Hajnoczky said, "That alcohol can have a specific effect on this one gene involved in mitochondrial fusion suggests that other environmental factors may also alter specifically mitochondrial fusion and repair. The work provides more evidence to support the concept that fission and fusion — or mitochondrial dynamics — may be responsible for more than just a subset of mitochondrial diseases we know of." The study may make it easier for pharmaceutical companies to develop drugs to treat alcohol caused muscle weakness in the near future, the Professor said.