Being HIV Positive Leads to Poor Cardio Health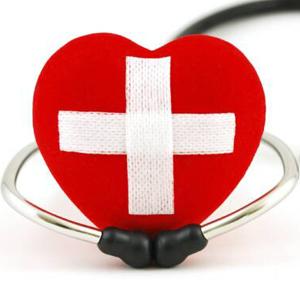 A shocking revelation made by a research team from Madrid, Spain, at the 2013 Annual Conference held in Istanbul, Turkey, pertains to the fact that victims of HIV face a 50% higher risk of suffering from heart attack. Although the link between the two medical conditions is not yet clear, results of a study conducted amongst HIV patients pointed to the fact that structural heart disease was found to be present in maximum number of cases.
To prove the connection, scientists decided to test their hypothesis on 65 patients who had tested positive for HIV and were about 48 years of age. When tested on a NYHA scale, which is a standard used by physicians in USA to determine the extent of heart damage in the patient, all participants registered positive for Stages III and IV when the symptoms are most severe. Since these symptoms are weighed against their impact on daily life and physical activities of the patient, stage III meant that most patients were unable to perform strenuous tasks without experiencing dyspnea or shortness of breath.
During the study, patients were tested for T-cell count, viral load and were also made to undergo echocardiogram. In addition to these HIV specific parameters, medical conditions which are known to lead to heart attack like smoking history, diabetes and hypertension were also explored as a way of explaining cardio abnormality. While echocardiogram revealed presence of structural heart disease, the most interesting finding was its direct connection with viral load wherein a higher viral load implied a proportional increase in probability.
This led the scientists to opine that all patients who have tested positive for HIV, display dyspnea and high viral load must mandatorily be made to undergo echocardiography so that the presence of structural heart disease can be duly detected. Conducting this procedure at frequent intervals will not only facilitate early detection but also significantly improve prognosis for the patient since he will be subsequently put on a course of treatment that his condition calls for.
In Dr. Montoro's opinion, importance of echocardiography in case of all HIV victims cannot be stressed enough irrespective of their symptoms and related factors. The fact that this procedure is non-invasive, economical and easily accessible to all further enhances its viability for patients, meaning they can undergo this anytime and anywhere with ease. Subsequently an appointment with an appropriate specialist can be sought in keeping with the results.