Do People With Diabetes Have High Risk Of COVID-19?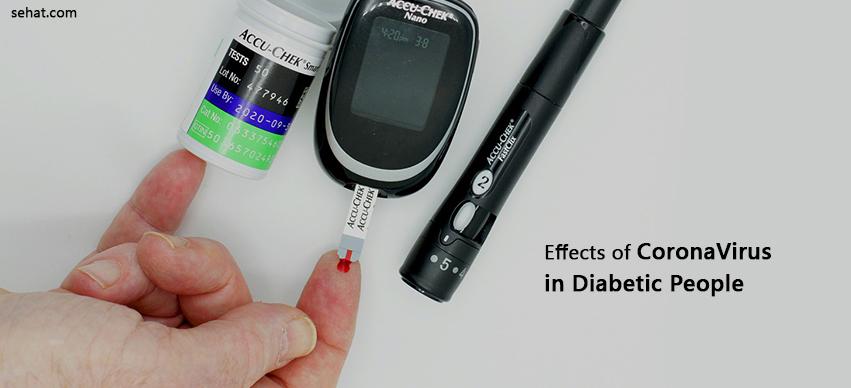 When diabetes attacks you, it affects the levels of your blood glucose, thus upsetting the pancreas. High blood glucose levels are dangerous, thus hindering the normal functioning of the body organs. Other than affecting your body organs, diabetes can also affect your immune system. You will be prone to other deadly diseases. With time, you will have complications that will even stop the normal working of some of your body organs.
Effects Of COVID-19 In Diabetic People
According to research conducted in China where COVID -19 started from, people with diabetes will face several complications. The following are some effects of coronavirus in diabetic people;
As stated early, diabetes even affects the immune system. That implies that the body has less or weakened protection.
When COVID -19 attacks, the effects are severe. The study indicated that those who had uncontrolled diabetes have several complications enhanced by Covid-19. Many of them even died earlier when compared to healthy patients.
But those patients with controlled conditions of diabetes were a bit stable. As the research continued, it was noted that death rates of diabetic people went high, and most of them had many complications. Covid-19 being a virus infection, it will lead to internal body swelling and high levels of inflammation.
Do People With Diabetes Have A High Risk Of COVID -19?
No, not at all, people with diabetes are not at higher risks of contracting Covid-19 than healthy ones. According to research, the rate at which diabetic people were getting infections was close to that of healthy people.
The only significant difference which occurs between diabetic patients and the healthy ones is the number of complications that they experience.
The research indicated that people with diabetes experience severe complications and are more prone to weaken their immune system thereby affecting the infection COVID-19.
Note:
If diabetes is well controlled, then the effects of COVID-19 may not be so serious. So, it is also advised to monitor the levels of your blood glucose and by maintaining normal blood glucose levels you can prevent COVID-19 infection.
Tips To Prevent The Spreading Of The Infection
Many rules have been authenticated to ensure that the virus does not spread further. Remarkable ones are;
1. Regular Hand Washing And General Cleanliness
Cleaning your hands using soap is the most efficient method that is approved by the WHO. The process is supposed to take about 20 seconds, and it should be done on tap with running water. When washing your hand, ensure you create foam for the virus to sink in it.
2. Rub Your Hands With An Alcohol-based Sanitizer
If you cannot find soap and water, a sanitizer will do. The most recommended type of sanitizer should be alcohol-based. According to the world health organization, any substance which contains more than 70% of alcohol content should be used.
Caution: Alcohol-based substances are highly flammable; thus, it is advisable to avoid naked flames. Remember to store such substances away from children.
3. Avoid Crowded Places
It is always advised to avoid crowded places and if you are in need to go out make sure that you are maintaining a distance of around one meter from your partner which helps in inhibiting the virus from reaching you in case the one next to you may sneeze or cough.
4. Maintain Social Distancing
To be safe it is always advised to maintain social distancing and You may not know the neighbor next to you may be sick. The safest approach is to be secure and to remain at home. Go out when there is the utmost important work. When you are going out, make sure that you are wearing a protective mask, hand gloves to avoid contracting the infection.
5. Stop Touching Your Face
It is always advised not to touch the nose, mouth, and eyes with bare hands. As you touch several surfaces, the chance of contracting the viruses is high and the possibilities of getting the infection are very high.
6. Treat Cough And Fever Seriously
The main symptoms of Covid-19 are cough and fever. If you have such signs, look for medical help immediately. At the moment, different government agencies are ready to help patients with such symptoms even through phone calls. You can just make a call for further clarification about your condition.
What To Do If You Are Diagnosed With Coronavirus?
If you find the symptoms of coronavirus and have a doubt that you may have coronavirus, then the initial thing you should do is to start self quarantining.
Stay away from your family members. You may find that none of them are sick. Ensure that you seek medical help. If you are asked any question by the medical staff, ensure to answer all the questions honestly. where it will help your doctor to give the appropriate treatment.
Lastly, take your treatment seriously, when you are under treatment, cooperate with medical professionals so that you can get help. During that time, ensure that you remain optimistic about avoiding stress, which may lower your healing rate.