Dr.G. Vijay Srinivas
Dental and Maxillofacial Surgeon, Hyderabad
MDS (MAN), MNDC (Nzland), MADC (Aus)
Specialities
Dentistry & Maxillofacial Surgery

Dentistry
Education
BDS from Govt. Dental College and Hospital, Afzalgunj Hyderabad, Osmania University , Hyderabad, 1989
Master of Dental Surgery (MDS) in the subject of Oral & Maxillofacial Pathology from Mangalore University, 1992
National Board Dental Registration Examination ( New Zealand ) license to Practice in New Zealand & Australia, 1997
Practice Information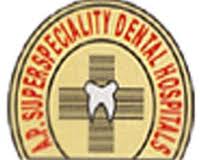 Lane Adj.to Annapurna Studio Lane, Banjara Hills, Hyderabad, Telangana - 500033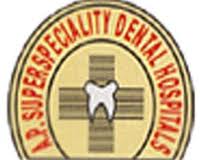 SRT 234, Jawaharnagar, Srinivasa Towers, RTC X Roads, Hyderabad, Telangana - 500020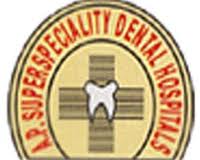 Hockey Ground, Shanthinagar, Vijaya Nagara Colony , Hyderabad, Telangana - 500457
Achievements & Contributions
Dr.Premnath Memorial`Gold Medal for standing first in BDS Examination.
Dr.Pathur Ramachandra Reddy Gold Medal for passing B.D.S. examination in first division and securing the highest marks in Oral surgery.
Dr.B.Seshadri Gold Medal for standing first in B.D.S. Examination.
Secured 1 st among the applicants for Post Graduation at Manipal and got a merit seat for post-graduation in the subject of Oral & Maxillofacial Pathology in the year 1991.
Secured 1 st among the applicants for National Dental Board Registration exam at Duenedin, NewZealand in the year 1998.
1993 : Conducted a workshop on " Imaging studies in Oral Pathology" at College of Dental surgery: Mangalore.
1998-July : " Advance course on dental Implantology" from university of Dunedin New Zealand .
"Bridging Course for General Dental PractiTIoners" at Dental School Dunedin , New Zealand . At Dunedin , New Zealand
A " Course in Basic life support" from School of life Sciences, Dunedin , New Zealand
Attended " Advanced educational program in Oral Implantology " in Mumbai , India , on 16 th & 17 th Sept,2000.
Attended " Implant Work shop" on Frialite ( Dentsply) II system at Mumbai , India in December 2000.
Attended"Quintessence international dental conference" from September 20 to 22 nd in 2002, Mumbai , India .
Attended Two weeks " advanced Implantology programme" on different Implant Systems like Nobel Biocare, ITI, Southern Implants, Zimmer, Biolock etc conducted by Australian Society of Oral Implantology at Sydney , Australia in Aug 2003.
Participated in workshop on " All Ceramic restorations " at Dr.Turner's Speciality Dental Centre in Mumbai , India on 4 th &5 th December,2004
"IMPLANT- 2004" at AME's Dental College and Hospital and Research Centre, Raichur, Karnataka, India on 11 th & 12 th December,2004
Attended Pre Conference workshop on "GROW YOUR PRACTICE WITH A COMPLETE SOLUTION FOR YOUR PATIENTS" ( Nobel Bio-care) 19 th October,2005, Canberra , Australia .
Attended IAO ( Indian Academy of Osseointegration) " winter Symposium" , NewDelhi , India from 7 th to 9 th December,2005
" Changing Paradigms in restorative dentistry – an update " Hyderabad , A.P. India 22 nd May,2005
" BIOLOK IMPLANT SYSTEM" a comprehensive implant course with surgical hands-on, Hyderabad , A.P.India. 13 th – 14 th August,2005.
" Optimal Esthetics 200 6" by Accelerated Dental learning centre, U.S.A, at Mumbai , India . 24 th -26 th February,2006
"Crown-It-Stainless steel Crown" workshop at Hyderabad , A.P.India, 5 th November,2006
Hands on workshop on "NOBEL GUIDE" Conducted by Nobel Biocare India Pvt.Ltd at Mumbai , India . 16 th & 17 th May,2007
2007-July: conducted a workshop and live surgery on different Implant systems at Navodaya Dental College , Raichur, Karnataka.
Hands on work shop on KOS (King of single piece) by 11 th & 12 th August 2007.
"CHANGING realities in Implant dentistry" by Indian Academy of Osseointergration at Mumbai , India . 6 th – 7 th October,2007
" Advanced Implantology and New concepts in bone and soft tissue manipulation " by life care academy of continuing education, Mumbai , India . 29 th Nov,2007
11 th Congress of ICOI, Asian Pacific Section and 14 th National Conference in " Implant Dentistry" , at Mumbai , India , 29 th Nov-2 nd Dec,2007
15 th National Conference of ISOI " Digital Implant Dentistry "at Kochi , Kerala , India . 18 th -19 th October,2008
" Complete Denture Impressions made easy " by 3M ESPE, IDA, Deccan Branch at Hyderabad ,A.P.India. 22 nd March,2009
" Prosthetic solutionS in Implantology for complete oral rehabilitation " by sybron Implant solutions (Life care Academy of continuing education) Mumbai , India . 19 th April,2009
Hands – on workshop on BOI Implant system (Basal Osseointergrated Implants) Pune , India . 24 th -25 th July,2009.
IX National PG Convention of IAOMP ( Indian Academy of Oral & Maxillofacial Pathologists ) " GNAANANVESHANA" Vijayawada , A.P. India. 26 th -27 th July,2009.
Attended UAE International Dental Conference & Arab Dental Exhibition(AEEDC) from 9 th March,2010 to 11 th March, 2010.
Attended hands on workshop on Fillers-To improve Facial Aesthetics and Facial Defects by Dr.Adriano Bartoli, University of Rome- Italy , in March 2010 at Hyderabad .
Attended International conference of PAULO MALO & CARL MISCH. held in Malaysia in June 2010
Trained under world implant leader Stephan ihde .
Expert in Immediate loading of Dental Implants, Computer Navigated Guided Surgery and Complete Oral Rehabilitation.
Attended work shop on ``Teeth within an hour concept
International Association of Oral Implantology
Australian Association of Oral Implantology
Indian Academy of Osseo integration
American Dental Association ( ADA )
Patient Experience
Your participation in the survey will help other patients make informed decisions. You will also be helping Dr.G. Vijay Srinivas and his staff know how they are doing and how they can improve their services.
How was your experience with Dr.G. Vijay Srinivas?
Help other patients, and let the doctor know how he's doing
Most Viewed Dental and Maxillofacial Surgeons in Hyderabad