Dr. Mayur V Kaku
Neurosurgeon, Bangalore
MBBS, MCh (GOLD MEDALIST), FIENS
7 Years Experience

2 Hospitals
About
Dr. Mayur V Kaku is an enthusiastic Neurosurgeon trained from the most premiere Neurosciences institute of South East Asia,National Institute of Mental Health and Neuro Sciences (NIMHANS) , Bangalore.
He has been serving patients with various ailments in Neurosurgery satisfactorily for last 7 years.
Languages : Kannada, Marathi, Hindi, English, Telugu, Tamil, Gujarati, Punjabi
Experience
Junior Residency, CIIMS, Nagpur March, 2009 - August, 2009
Junior Resident, NIMHANS, Bangalore August, 2011 - July, 2014
Senior resident, NIMHANS, Bangalore August, 2014 - July, 2016
Chief Resident, NIMHANS, Bangalore August, 2016 - February, 2017
Consultant, Fortis Hospital, Mohali February, 2017 - August, 2017
Specialities
Neurosurgery

Accident & Emergency

Endoscopy

Interventional Neurosurgery

Minimally Invasive Spine Surgery

Neuro Oncology

Neurointensive care

Neurology

Pain Management

Pediatric Neurosurgery

Spine Related Disorders
Expertise
Neuro oncology
Cyberknife Neurosurgery
Stereotactic Neuroradiosurgery

Awake Craniotomies for Eloquent Cortex Lesions- Gliomas, Meningiomas

Neuronavigation Guided Surgery

Pediatric neurosurgery

Complex Skull Base Lesions

Endoscopic surgery

Spine surgery

Head injuries

Pain managment

Education
M.Ch, National Institute of Mental Health and Neurosciences, Bangalore, India
Practice Information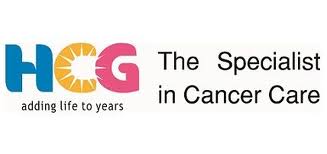 # 44 - 45/2, 2nd Cross, Shanthinagar, Off Double Road, Raja Rammohan Roy Extension, Bangalore, Karnataka - 560027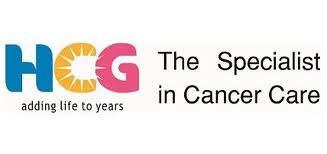 Sampangi Ramnagar, #8 P.Kalinga Rao Road, Bangalore, Karnataka - 560020
Achievements & Contributions
Primary central nervous system dural-based anaplastic large cell lymphoma: Diagnostic considerations, prognostic factors, and treatment modalities- NEUROLOGY INDIA
Intraoperative electroencephalography changes in unilateral moyamoya phenomenon- JOURNAL OF NEUROANESTHESIOLOGY AND CRITICAL CARE
Blowing off the Retained CO2 During Spontaneous Respiration in Neurosurgery: A Novel Way!- JOURNAL OF NEUROSURGICAL ANESTHESIOLOGY
Pleomorphic Xanthoastrocytoma Arising from Olfactory Groove: A Rare Location for a Rare Tumor- PEDIATRIC NEUROSURGERY
"Mania"​: An unusual presentation of craniopharyngioma- INDIAN JOURNAL OF PSYCHIATRY
Medication error - Inadvertent high dose intradermal cloxacillin induced skin necrosis- INDIAN JOURNAL OF PHARMACOLOGY
Best Outgoing Student Award, 25th Anniversary.
Fellowship in Endoscopic Neurosurgery
Young Scholar Award, 2015
Neurological Society of India
AANS- American Association for Neurological Surgeons
How was your experience with Dr. Mayur V Kaku?
Help other patients, and let the doctor know how he's doing
-->
Most Viewed Neurosurgeons in Bangalore