Dr. Polepally Yadaiah
Ayurveda Specialist, Hyderabad
BAMS, MD, PGCR, Ph.D
42 Years Experience

2 Hospitals
About
Dr. Polepally Yadaiah is a chief physician at Ayu Plus hospital, Hyderabad & Akola Branch and also the Director at Dr.Yadaiah Institute of Medical Sciences
Dr. Polepally Yadaiah is a Chief Consultant at Ayu Plus Hospitals, Hyderabad
Founder President of Dr. Yadaiah Institute of Medical Sciences
Expert Ayurvedic & Panchakarma Physician, an author and pioneer of Dr.Yadaiah Institue of Medical Science
He has dedicated himself to popularize Ayurveda and Panchakarma since 1980 by writing several books, journals, conducting seminars & workshops, relaying speeches in all India Radio, conducting medical camps, delivering lectures and also through his research work
He served as a Professor & H.O.D., Kayachikitsa & Panchakarma Department since 1980 at R.T. Ayurved College, Akola, Maharashtra
He was also I.P.D. Incharge for Kyachikitsa & Panchakarma Departmen
Participated in more than 150 Medical camps held in State of Maharashtra, State of Andhra Pradesh and other parts of India.
He also conducted many free medical camps in different parts of Maharashtra and Andhra Pradesh
Teaching Experience:
He has 33 years of experience as Professor & H.O.D. Kayachikitsa in UG Department and 21 years of experience in PG Department
M.D.& Ph.D Supervisor (Kayachikitsa Department) at Amravati University, Amravati, Maharashtra, India.
Supervised many Post Graduate students and Ph.D.Scholars
Education
BAMS from B.R.K.R. Govt. Ayurved College, Hyderabad (1972 – 1977)
Post graduation Degree, MD (Ayu) from Gujarat Ayurved University, Jamanagar, Gujarat,(1977 – 1980)
Post Graduation Course in Rehabilitaion All India Rehabilitation centre Mumbai in 1983
Ph.D in Kayachikitsa from University of Pune, Maharashtra, 1988
Practice Information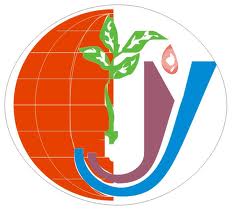 Street No.1, Plot No. 55, Mamata Nagar Colony, Nagole, Hyderabad, Telangana - 500068
Achievements & Contributions
Workshops and Re-orientation Programmes: He demonstrated and actively participated in numerous Panchakarma therapies for Ayurved Graduates and Post Graduates Students at various centers.
He also conducts Panchakarma workshops to share his experience and help doctors and students learn the different facets of Ayurveda and Panchakarma treatments. He inspired and trained many Ayurvedic Doctors from various parts of the country who later established their own Panchakarma hospitals in their respective cities
With a team he organized many National Reorientation programs on "Clinical Panchakarma" for Ayurvedic Physicians and teachers
Guest Lectures: He have been delivering many guest lectures on various topics of Panchakarma and Kayachikitsa since 3 decades
Research Papers: He has presented more than 100 research papers in National/International Conferences in India and abroad. Around 150 Research papers are published
Dr.yadaiah is also member of various national and international health associations
His various achievements as a doctor, author, active participant, and contributor stand for his vibrant personality
He was awarded as "Tathagat International Excellence Award in Panchakarma" at Singapore in year 2007
He was also awarded with "Nana Taranekar Maharaj Memorial Panchakarma Gaurav Puraskar" at Mumbai,India in year 2007 , 'Shri Vaidya Ramnarayan Sharma Memorial Ideal Ayurved Teacher National Award' at Nagpur,India in year 2002 and 'B.G. Gandhi Ayurved Puraskar Award' as best Ayurvedic Physician at Nagpur, India in year 2000
Books & Articles: To make information on Ayurveda & Panchakarma available for students and general public, he has contributed by writing several books and articles for magazines in 4 different languages – English, Hindi, Telugu and Marathi
Few of his books are also included as reference books in Amaravati University, MUHS University and Central council of Indian Medicine New Delhi, India
Books in english are "Clinical Panchakarma", "Panchakarma Therapy", "Management of Poliomyelitis" and "Clinical trials of Madhutailika Basti in Vatavyadhies (Pakshaghata)".
Books in hindi are "Vyadhiyome Panchakarma", "Prayogika Panchakarma Vigyan", "Prayogika Panchakarma Vigyan",and "Panchakarma Chikitsa" .
Books in telugu are "Ayurvedamulo vata pitta and kapha", "Andariki Panchakarma chikitsa", "Taila mardhana", "Madhumeha" and "Aarogyaniki Moolam Aaharmu"
Book in Marathi is "Panchakarma"
Journals: He is a regular and significant contributor in renowned Ayurvedic journals like National Journal of Ayurveda, Heritage healing, Scientific Journal of Panchakarma, Ayurveda line , Ayurveda Patrika, Ayu, Jeeva neeya etc
Patient Experience
Your participation in the survey will help other patients make informed decisions. You will also be helping Dr. Polepally Yadaiah and his staff know how they are doing and how they can improve their services.
How was your experience with Dr. Polepally Yadaiah?
Help other patients, and let the doctor know how he's doing
Most Viewed Ayurveda Specialists in Hyderabad