Dr. Prithvi Raj Jampana
Medical Oncologist, Hyderabad
MBBS, MRCP (UK), MRCPE (UK), FRCR (UK)
26 Years Experience

3 Hospitals
About
Dr. Prithvi Raj Jampana is a senior Consultant Radiation and Medical Oncologist at

Care Hospitals, Hyderabad




He has 15 years of international experience working in the UK, and has more than 12 years of Oncology specific experience

He trained in Oncology at Oxford University Hospitals, UK and worked there as a Consultant before coming to India in 2012

He has a lot of experience in all aspects of Medical and Radiation Oncology and has expertise in management of all non haematological cancers with Radiotherapy and Chemotherapy

His special interests include IMRT, IGRT and Chemo-radiotherapy.
Experience
Consultant Oncology, CARE Hospitals, Hi-tech City, Hyderabad - Currently working here
Locum Consultant Clinical Oncologist, Royal Wolverhampton Hospital NHS Trust, Wolverhampton July, 2015 - October, 2015
Consultant Oncology, Continental Hospitals, Hyderabad June, 2013 - April, 2015
Specialities
Medical Oncology

Radiation Oncology

Oncology
Expertise
Fully trained oncologist with 15+ years' experience in the UK

Excellent expertise in the use of 3D conformal, IMRT, IGRT, lung and gynecological brachytherapy treatments
Excellent knowledge and skills in use of different radiotherapy planning systems, including Eclipse, Prosoma and Pinnacle
Good communication skills and understanding of all aspects of treatment of cancer from diagnosis to cure and end of life care
Audit experience: Atrial Fibrillation, Chorley, UK; National Sentinel Stroke Audit, Chorley, UK; Chemotherapy for non small cell lung cancer, Manchester, UK; Radiotherapy in rectal cancer, Northampton, UK; Management of glioblastoma multiforme, Oxford, UK
Teaching junior doctors, nurses and student radiographers; teaching oncology to medical students at Oxford University
Education
MBBS, 1996, Gulbarga University, Gulbarga
MRCP, 2002, UK
FRCR (CLINICAL ONCOLOGY), 2008, Royal College of Radiliogists, London, UK
Practice Information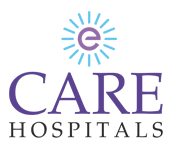 Old Mumbai Highway, Near Cyberabad Police Commissionerate, Hi-tech City, Hyderabad, Telangana - 500032
Achievements & Contributions
Cardiac pacemakers and radiotherapy, Oxford, UK (2006)
Radiotherapy in rectal cancer, Northampton, UK (2007)
Management of breast cancer in the elderly, Oxford, UK (2008)
Chemotherapy in ovarian cancer — Ovarian Cancer Study Day for GPs and nurses, Northampton, UK (2008)
Concurrent chemo-radiotherapy in head and neck cancer, Oxford, UK (2009)
Management of Breast Cancer in the Elderly- Guest Editorial in NHS Cancer Specialist Library, April 2008
Treatment of Glioblastoma Multiforme- The Oxford Cancer Centre Experience
A Medisetti, R Jampana, N Warner, C Blesing
Clin Oncol: 2012 Mar; 24(2):149-50. Epub 2011 Nov 8
Chemo-radiotherapy in Glioblastoma Multiforme
The effect Of MGMT promoter hypermethylation on Survival
PR Jampana, Blesing.C, Warner.N, Ansorge.O
Radiotherapy and Oncology, ISSN: 0167-8140, Vol: 99, Issue: 1, Date: 2011-05-01
Member of The Royal College of Physicians, Edinburgh, UK
Member of European Society for Radiotherapy and Oncology
How was your experience with Dr. Prithvi Raj Jampana?
Help other patients, and let the doctor know how he's doing
-->
Most Viewed Medical Oncologists in Hyderabad