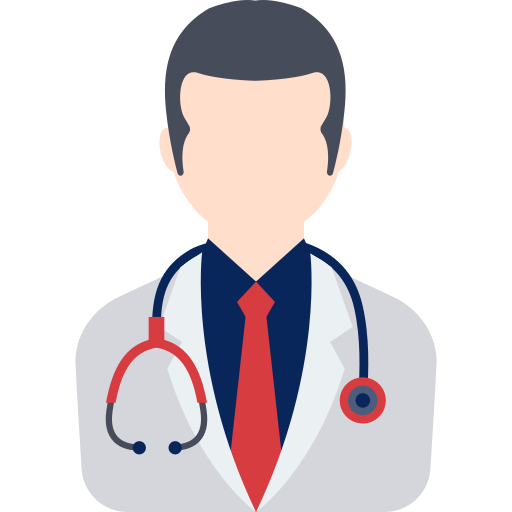 Dr.S.K. Gupta
Neurosurgeon, Chandigarh
MBBS, MAMS, MS, M.Ch
About
Dr. S.K. Gupta is a Neurosurgeon at Postgraduate Institute of Medical Education and Research in Chandigarh.
He has completed his MBBS and MAMS then did his MS. Later he finished his M.Ch.
Dr. Gupta has expertise in Epilepsy surgery, Spinal surgery, Skull Base Surgery, and Microvascular surgery.
Expertise
Epilepsy surgery




Spinal surgery




Skull Base surgery

Microvascular surgery

Practice Information

Sector-12, Chandigarh, Chandigarh - 160012
Achievements & Contributions
One ICMR Project is ongoing-"Evaluation of operative and non operative management of spinal injury in terms of neurological recovery and quality of life" started November 2013
Gupta T, Gupta SK, SahniD. Anatomy of the tentorial segment of the trochlearnerve in reference to its preservation during surgery for skull base lesions. Surg Radiol Anat. 2014 Mar 13.
GuptaSK, Chhabra R, Mohindra S, Sharma A, Mathuriya SN, Pathak A, Tewari MK,Mukherji KK, Singla N, Salunke P, Umredkar AA, Khosla VK. Long-term outcome in Survivingpatients after clipping of intracranial aneurysms. World Neurosurg. 2013 Jan 10.
Savardekar A, Tripathi M, BansalD, Vaiphei K, Gupta SK. Isolatedtumorous Langerhans cell histiocytosis of the brainstem: a diagnostic andtherapeutic challenge. J Neurosurg Pediatr. 2013;12(3):258-61
Savardekar A, Gyurmey T, AgarwalR, Podder S, Mohindra S, Gupta SK, Chhabra R. Incidence,risk factors, and outcome of postoperative pneumonia after microsurgicalclipping of ruptured intracranial aneurysms. Surg Neurol Int. 2013;4:24.
Aggarwal A, Salunke P, Singh H, GuptaSK, Chhabra R, Singla N, Sachdeva AK. Vasospasmfollowing aneurysmal subarachnoid hemorrhage: Thrombocytopenia a marker. J Neurosci Rural Pract. 2013Jul;4(3):257-61.
Salunke P, Sodhi HB, Aggarwal A,Ahuja CK, Dhandapani SS, Chhabra R, Gupta SK. Isligation and division of anterior third of superior sagittal sinus really safe? Clin Neurol Neurosurg. 2013Oct;115(10):1998-2002.
Dhandapani S, Pal SS, Gupta SK, Mohindra S, Chhabra R, Malhotra SK. Does the impact of elective temporary clipping on intraoperative rupture really influence neurological outcome aftersurgery for ruptured anterior circulation aneurysms?-A prospective multivariatestudy. Acta Neurochir (Wien).2012
SalunkeP, Sura S, Futane S, Aggarwal A, Khandelwal NK, Chhabra R, Mukherjee KK, Gupta SK. Ventral compression in adultpatients with Chiari 1 malformation sans basilar invagination: cause andmanagement. Acta Neurochir (Wien).2012 Jan;154(1):147-52.
UmredkarA, Gupta SK, Chhabra R, Das RadotraB. Primary calvarial Ewing's sarcoma presenting as a giant fungatingskull tumour: a case report. Br J Neurosurg. 2012 Dec;26(6):902-4.
Savardekar A, Gyurmey T, Agarwal R, Podder S, Mohindra S, GuptaSK, Chhabra R. Incidence, risk factors and outcome of post-operativepneumonia after microsurgical clipping of ruptured intracranial aneurysms Surg Neurol Int. 2013;4:24.
Savardekar A, Chatterji D, Singhi S,Mohindra S, Gupta SK, Chhabra R. The role of ventriculoperitoneal shunt placement inpatients of tubercular meningitis with hydrocephalus in poor neurologicalgrade: a prospective study in the pediatric population and review ofliterature. Childs Nerv Syst. 2013 May;29(5):719-25.
Salunke P, Gupta SK. Symptomatic bilateral isolated perforator infarctionfollowing aneurysmal subarachnoid hemorrhage. J Neurosci Rural Pract.2013 Jan;4(1):45-7
Life member skull base surgery Society of India
Member of Young Asian Neurosurgery Society
Life member Neurological Society of India
Life member Neurological surgeons' society of india
How was your experience with Dr.S.K. Gupta?
Help other patients, and let the doctor know how he's doing
-->
Most Viewed Neurosurgeons in Chandigarh