Dr.V. Kameswara Srinagesh
Plastic & Cosmetic Surgeon, Hyderabad
M.Ch, MS, MBBS
35 Years Experience

2 Hospitals
About
Dr. V. K. Sri nagesh is a well experienced Plastic surgeon from Hyderabad with over 24 years of experience. He has expertise in performing various aesthetic and cosmetic surgeries. He is actively involved in the management of various aesthetic surgeries like liposuction (including large volume), abdominoplasty (tummy tuck), breast augmentation, breast reduction, rhinoplasty, facelift, botox, penile enlargement, cosmetic corrections of the female genitalia, post partum cosmetic surgeries, maxillo facial fracture corrections, minor and major facial injuries like lacerations, avulsions and flaps, general plastic surgeries like cleft lip and palate, filarial leg, deformity corrections, acute and chronic limb trauma in association with allied departments, incisional hernia repair, cancer reconstruction, burns and sequalae of burns, hand surgeries, multiple Z- plasties for Dupuytren's contracture, carpal tunnel release to name a few.
Languages : English, Hindi, Oriya, Tamil, Telugu
Experience
Plastic & Cosmetic surgeon, Apollo hospital, Hyderabad January, 2014 - Present
Plastic & Cosmetic Surgeon, Yashoda hospital, Hyderabad May, 2004 - June, 2013
Plastic & Cosmetic surgeon, Omega hospital, Hyderabad May, 2010 - Present
Plastic surgeon, Kamineni hospital, Hyderabad April, 1999 - May, 2004
Plastic surgeon, NIMS, Hyderabad April, 1998 - May, 1999
Specialities
Plastic Surgery & Cosmetic Surgery

Plastic Surgery

Cosmetic Surgery

Plastic & Reconstructive Surgery

Breast Surgery

Maxillofacial Surgery

Obesity
Procedures
Abdominoplasty

Arm Reduction Surgery

Body Contouring

Breast Augmentation

Breast Lift Surgery
Conditions
Basal Cell Carcinoma

Body Disproportion

Breast Lump/Mass

Broken Finger

Carpal Tunnel Syndrome
Expertise
Breast reconstruction following partial or total breast removal

Liposuction

Abdominoplasty

Breast augmentation

Breast reduction

Rhinoplasty

Facelift

Botox

Microdermabrasion

Dermabrasion

Maxillo facial fracture corrections

Carpal tunnel release
Education
M.Ch. (Plastic surgery) from T.N. Dr. MGR Medical University


(Chennai Medical College, Chennai),1998

M.S. (Gen.Surgery) from Berhampur University,

(MKCG Medical College, Berhampur),1990

MBBS from Utkal University,

(SCB Medical College, Cuttack),1985
Practice Information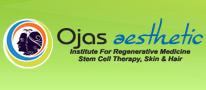 Plot 275, Turning Point Building, 3rd Floor, Above ICICI Bank , Madhapur, Hyderabad, Telangana - 500033
MON, TUE, WED, THU, FRI, SAT
04:00 PM - 07:00 PM

Jubilee Hills, Hyderabad, Telangana - 500033
MON, TUE, WED, THU, FRI, SAT
09:00 AM - 03:00 PM
Achievements & Contributions
CONFERENCE AND WORKSHOPS ATTENDED:3rd Annual Conference ASI Orissa state Chapter, April 1988.
East Zone Conference and the 4th Annual meet of the Orissa Chapter, ASI, Bhubaneswar, April 1989.
National Programme of Continuing Medical Education, 'Surgery Update 89', MAMC, New Delhi, September 1989.
a) Continuing Medical Education Programme, Annual Conference, Varanasi, December 1989.
b) XLIX Annual Conference, 'ASICON –90', Varanasi, December 1989.
Golden Jubilee Conference, 'ASICON – 90', Indore, December 1990.
Cranio Maxillo Facial Surgery and Rigid Skeletal Fixation symposium and workshop, Bombay, February 1992.
LIII Annual Conference Association of Surgeons of India, Madras, December 1993.
Tendon Transfer workshop, OHM Research Foundation and Voluntary Health Services – Leprosy Project, Sakthinagar, October 1994.
Workshop on Cosmetic Surgery, Apollo Hospitals, Madras, September 1996.
XXXI National Conference APSICON –1996, New Delhi, October 1996.
XXXII National Conference APSICON –1997, Lucknow, September 1997.
35th National Conference APSICON – 2000, Agra, October 2000.
Aesthetic Surgery Workshop, Indian association of Aesthetic Plastic Surgeons – December 2000.
Workshop on Septo- Rhinoplasty, GT Hospitals, Mumbai, November 2002.
Workshop on Septo- Rhinoplasty, GT Hospitals, Mumbai, September 2003.
Workshop on Liposuction, Plastic Surgery Association AP Chapter, Kurnool, July 2004.
Role of microscopic neurolysis in Leprosy XLIX Annual Conference ASICON, 89, Varanasi.
Metastatic Basal Cell Carcinoma, XLIX Annual Conference, ASICON – 89, Benaras Hindu University, Varanasi.
Appendiceal intussusception Vth Annual Conference of ASI (Orissa Chapter) V.S.S. Medical College, Burla, 1990.
Functional value of nerve decompression in leprosy patients, Golden Jubilee Conference, ASICON –90, MGM Medical College, Indore.
How was your experience with Dr.V. Kameswara Srinagesh?
Help other patients, and let the doctor know how he's doing
-->
Most Viewed Plastic & Cosmetic Surgeons in Hyderabad