Drugs developed to block the function of cancer causing cells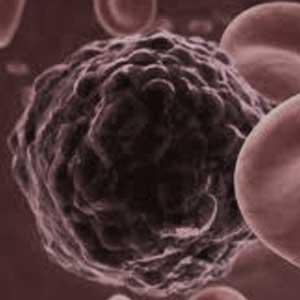 The Journal cell has published an article stating that scientists have found out a protein that is seen only in cancer cells and developing drugs to block it completely would be the best solution to deal with cancer. The researchers have stated that these proteins are found only in the cells that causes cancer and blocking its functions will leave the other cells in the body undamaged.
Chris Proud, the lead researcher, explaining the function of the protein said, "This protein is not found in any new or normal cells in the body and hence when one resorts to chemotherapy and radiotherapy to cure cancer it also results in damaging the normal cells of the body." He also said that, "Cancer causing cells grow & divide more rapidly in the human body, than any normal cells, and are often deprived of essential nutrition & oxygen. The eEF2K (Eukaryotic elongation factor 2 kinase) will play a vital role in aiding the cancer cells to survive through nutrition starvation, which the normal cells do not require to survive"
Chris Proud stated that, he along with other researchers are working towards developing and testing drugs that will help in blocking eEF2K.