Eating more fish recommended for pregnant and breastfeeding women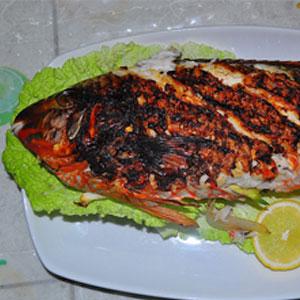 There are several benefits of eating fish and recent studies have corroborated those theories. Now, two major health watchdogs in the USA have recommended eating fish for women who have conceived or breastfeed their toddlers. The EPA and FDA have advised such women to eat more fish as long as they do not contain much mercury. As per recommendation of these entities, women need to eat minimum 8 ounces fish every week to ensure proper development and growth of fetus. This is equal to three servings of fish. The same amount has been suggested for young children by the agencies too.
The agencies agree that nutritional advantages you obtain by eating fish outweigh the worries about mercury in them. The acting chief scientist of the FDA, Dr. Stephen Ostroff said, "For years many women have limited or avoided eating fish during pregnancy or feeding fish to their young children. But emerging science now tells us that limiting or avoiding fish during pregnancy and early childhood can mean missing out on important nutrients that can have a positive impact on growth and development as well as on general health."
As a matter of fact, both the EPA and FDA recommended a maximum permissible amount of fish for pregnant women. However, they did not say anything about the minimum amount. Fish has vital nutrients required for growing fetuses, and babies who are breast-fed, as per the FDA. The agency thinks shell fish and sea fish variants should be part of a healthy diet. They contain lots of protein, omega-3 fatty acids and low amount of saturated fat.
To keep mercury related dangers to health at bay the CDC and FDA suggests breast feeding and pregnant women should keep 4 types of fish out of their meals. These are king mackerel, swordfish, shark and the tilefish caught from Gulf of Mexico. Albacore tuna should not be consumed much. The low mercury fish variants safe for consumption include salmon, tilapia, cod and canned light tuna.
The FDA recommendation has met with positive response from a large section of doctors and diet experts. NYU Langone Medical Center's obstetrician Dr. Ashley Roman said, "Seafood consumption during pregnancy (and what types of fish and seafood to eat) has been an area of much confusion for pregnant women. This new advice helps to emphasize the important health benefits women can gain from including seafood in their diet during pregnancy — both for themselves and their developing fetus."