FDA catches illegal online viagra sales in India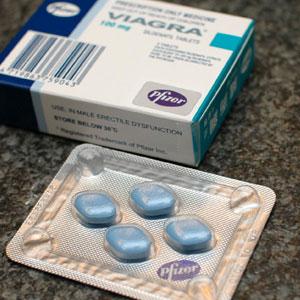 Of late the US Food and Drugs Administration has become rather stringent and observant about drugs manufactured in India that get imported to the USA. In a latest development the entity has seized sildenafil citrate worth INR 2 crore sold by more than 2 dozen online firms in Mumbai, Pune and Thane. The firms were selling the popular sexual prowess enhancing drug, commonly called Viagra to European countries and Africa illegally.
The FDA found out those firms lacked the required license to sell Viagra based products online. Mahesh Zagade, the state FDA commissioner said on the development, "We received a tip off on several irregularities in online sale of medicines run by internet pharmacy firms in Maharashtra. We formed teams and conducted raids on these firms, which are mainly concentrated in Mumbai followed by Thane and Pune, and seized huge quantity of sildenafil citrate worth over Rs 2 crore. A few more raids are in the offing".
The FDA recommends people to buy drugs online from sites that require a prescription. Genuine sites also have experts to answer client queries regarding medication and usage. As the drug costs more in international markets, people from western countries are procuring it from developing nations and third world countries in recent times. It was found that Mumbai has the maximum online pharmacy firms that resort to illegal selling of Viagra.
FDA's joint commissioner in Mumbai S K Patil said, "We found the firms were selling large quantities of sildenafil citrate to people living in the US, African and European countries and that they had no buyers in the domestic market. The firms were dispensing the tablets via air courier without obtaining the drug license from the FDA and export license from the assistant drug controller's office."
The FDA crackdown on illegal online drug selling comes amidst a time when the entity has intensified scrutiny on several Indian pharmaceutical majors for quality issues of generic drugs made and sold by them. Leading pharmaceutical Firms like Ranbaxy, Apotex and Lupin have come under its scanner for drug quality issues and the incidents have created a strong buzz in global health circles. Margaret Hamburg, the FDA Commissioner said last month during India trip that now the organization will focus on increasing its observation and presence in the country. It will also look into improving the quality of vital drugs made in India by collaborating with pharma majors and Indian regulators.