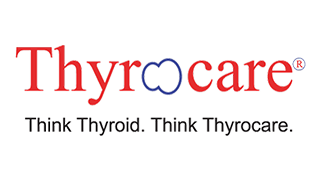 Thyroid Profile Total (T3-T4-Tsh) (3 Tests)
400/-400/-0% Off
Free Home Sample Pickup - Online Reports
Description
This profile monitor thyroid disorders by TSH, total T3 and total T4. Your physician will recommend you this if you have symptoms like weight loss, nervousness, tremors or hypothyroidism like weight gain, constipation, fatigue, cold intolerance. Thyroid profile is essential in diagnosing and monitoring infertility problems in women. If you are on thyroid medication, these screening will help you to keep track of the therapy results. High levels of TSH and low T3 and T4 levels indicates hypothyroidism and the reverse will indicate hyperthyroidism.
Preparation
Fasting is not required
Tests Include
Total Triiodothyronine (T3)
Total Thyroxine (T4)
Thyroid Stimulating Hormone (Tsh)
Need Booking Assistance?

9704-611-115
Available between 9 AM to 9 PM or Email us at support@sehat.com
Up to 50% OFF
on all Lab Tests & Packages

Best Offers

Free Sample Collection

Online Reports