Hit hard by FDA whip, Indian pharmaceutical Industry switches to damage control mode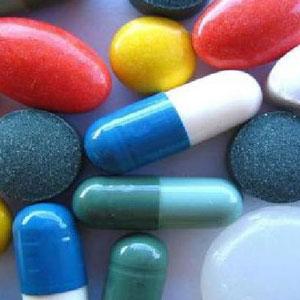 The tightening nook of the FDA and its stringent steps about quality issues found in drugs made by Indian pharma companies has sent the industry into a tizzy. The regulatory actions taken by the entity in recent times against some major Indian drug makers have prompted the industry to opt for rectifications and they are doing the needful to restore the battered image. In recent times, Indian drug majors like Ranbaxy and Sun Pharma have already got a taste of FDA whiplash.
Speaking on the topic, Pharmaceuticals Export Promotion Council's chairman, Ashutosh Gupta said, "Our quality standards are among the best in the world. If a neutral audit is done, it will find our true capabilities and strengths. We want to fight these issues head on." To restore the image, Indian pharmaceutical industry behemoths are now inviting regulators and consultants to check the production quality and standards in their setups. They are also seeking government support on this issue.
Drug export growth in India suffered a setback in the last fiscal by 2.6%, amounting to $15 billion. Just a couple of years back, a 23 % hike in drug export brought cheer to the industry. The troubled drug maker, Ranbaxy Laboratories, played a role in this decline. In last few years 4 of its FDA-approved plants got export ban by the entity over quality issues. Its continuing troubles led to its merger with rival Indian contender Sun Pharmaceutical. Incidentally, the latter has also got a taste of the FDA crackdown in recent times with one of its plants facing a ban. Another big pharma player, Wockhardt has met with the same fate.
The Indian Pharmaceutical industry is worried, but it has not lost time in responding to the allegation and actions either. Gupta disagreed with the view that Indian drugmakers fail to meet quality standards and he added the FDA complaints have more to do with data documentation than quality. In fact, Margaret Hamburg, the FDA Commissioner said in her latest trip to India that most drug makers have modern facilities functioning at desired standards. She added a few facilities have issues that have battered the industry image. The industry is pondering over government initiatives and norm changes that will help them implement production quality enhancements.
Wockhardt, the latest victim of FDA crackdown is opting for quality check by a third party consultant, Intertek. The latter is a global quality solutions provider with expertise in testing and training, auditing and inspection pertaining to various sectors. Intertek confirmed the news and its regional MD Rajesh Saigal said, "We do even surprise checks to ensure our audits are taken seriously by companies. We work with them starting from the R&D for a particular product till the end product."