Household Mold during Infancy may trigger Asthma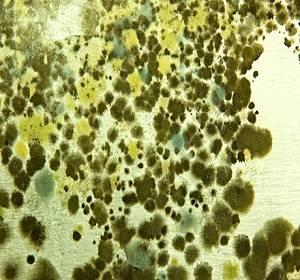 Three specific species of mold were more common in the homes of babies who later developed asthma. The finding highlights the importance of preventing water damage and mold growth in households with infants.
Genes are known to play a role, and so does the home environment. Childhood asthma has been linked to indoor mold growing in a child's home as a result of moisture problems such as water leaks. The connection between mold and asthma, however, is complicated and not fully understood. Asthma is often associated with allergies, and molds spread by releasing tiny spores into the air, which can cause allergic reactions.
Researchers evaluated nearly 300 children at the ages of 1 and 7, and 24% were diagnosed with the chronic lung disease at the age of 7. About 12% of the children with asthma were allergic to mold and 58% were allergic to airborne substances at age 7.
Dust samples were collected when the children were 8 months old. They were all born between 2001 and 2003 in Cincinnati and northern Kentucky. At least one parent had allergies. There were no significant differences between the distributions of parental asthma, gender, race and income between the 289 children, according to researchers.
Tiina Reponen, co-author of the study, said while it is known that mold is a risk factor for asthma, this is the first study that quantitatively measured mold and after adjusting for commonly known risk factors, found an association with asthma. Previously, other studies had shown qualitative or anecdotal associations, she said.
"If you have visible mold or water damage - that is associated with the risk of asthma symptoms and all sorts of other respiratory (issues) like rhinitis (runny nose) and wheezing."
Monica Vasudev, an allergist at the Medical College of Wisconsin who was not part of the study, said the research was unique in that it identified water-damaged homes, which should be addressed if expectant mothers and infants live such residences.
The three mold species - Aspergillus ochraceus, Aspergillus unguis and Penicillium variabile are common to water-damaged homes. Aspergillus unguis and Penicillium variabile are common indoor molds rather than outdoor molds, said Gary Steven, an allergist at the Allergy, Asthma & Sinus Center in Milwaukee. However, dust mite allergens are more common in households.
The association between the trio of molds and asthma doesn't prove that the molds cause asthma on their own. But it does provide strong evidence that indoor mold can contribute to asthma development. "This stresses the urgent need for remediating water damage in homes, particularly in lower income, urban communities where this is a common issue," Reponen says.