How Grapefruit helps you lose weight?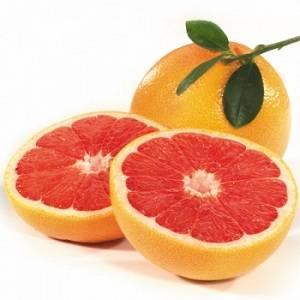 Grapefruit is a gift of nature for the people who want to shed pounds in a healthy way. This delicious and healthy fruit is also used in many weight loss pills and diet programs.
Drinking unsweetened grapefruit juice may help you lose weight, according to studies led by Ken Fujioka of Scripps Clinic, La Jolla, California, and Erin Mulvihill of the University of Ontario. Both studies cite separate reasons for the weight loss. Mulvihill's study credits a flavonoid present in grapefruit, while Fujioka's study credits grapefruit's insulin-lowering properties.
With its high fiber content and low glycemic load, grapefruit may be a secret weight-loss weapon. Research suggests that the dieter might be more successful if they select foods with staying power like whole citrus that help curb appetite and prevent overeating rather than employing some of the current fad diets. It has been shown that a person can actually eat large quantities of food without consuming too many calories by choosing foods high in fiber and water content. Such foods include fruit, vegetables, whole grains, legumes and some soups. For example, oranges and grapefruit rank #1 and #2 in fiber out of the top 20 most-consumed fruits and vegetables. Studies provide evidence that they provide a greater feeling of fullness and keep blood sugar levels more constant resulting in better appetite control.
Grapefruit, when added to meals, does not directly burn fat and make your fudge brownie's calories obsolete, but grapefruit can lower your levels of insulin. Grapefruit enzymes reduce the amount of insulin that the body makes which helps the metabolism stay regulated. A well-regulated metabolism helps you to lose weight faster and more effectively. Scientists do acknowledge that grapefruit has properties that balance out blood sugar levels and help the metabolism. Research found that adding half a grapefruit or grapefruit juice to each daily meal helped study participants to lose weight.