How To Find The Best Doctor?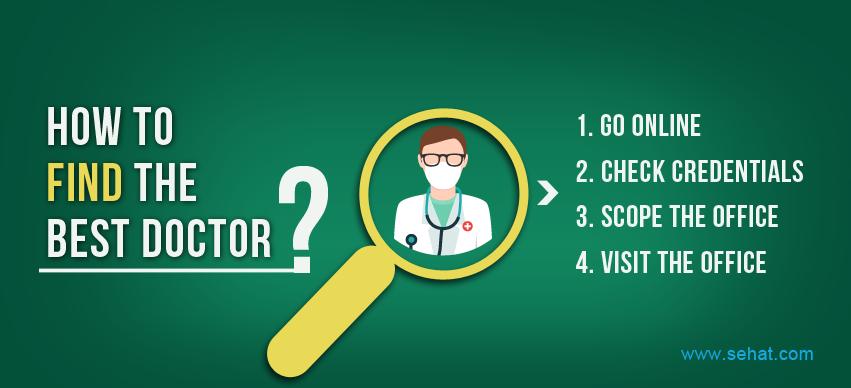 Finding a doctor, let alone a good one, can seem like a daunting task and when it comes to health, choosing the best one is one of the most important decisions that you have to make. However, you may be surprised to know that finding the best doctor for you is not difficult. All you need to do is keep a few pointers in mind and you will find a great doctor in no time!
Tips to Find the Best Doctor
Here are 4 tips to help you find the best doctor whether it is for you or a loved one:
1. Go online: In today's digital age, all the information you need about different doctors in your area can be found online. There are websites that rate doctors which can be quite helpful. However, you do need to remember that other people's opinions may be a good way to gauge a physician's bedside manner, but may not necessarily be a way to measure their abilities as a medical professional. You can also use your social network and ask family and friends for recommendations.
2. Check credentials: It is important for you to check every doctor's credentials to find the ideal one. Graduating from a fancy medical school does not necessarily mean that they are the best. Where they did their residency as well as where they practice matters more, according to experts. You should look for a board-certified doctor who has affiliations with a reputable hospital.
3. Scope the office: One of the most effective ways to find out important details about a prospective physician is to call their office. How you are greeted when your call goes through should give you an idea about what to expect. If you are treated poorly, it may be a sign that patients are not treated with respect in general. On the other hand, if the doctor and staff are professional and courteous, you know that they are respectful of patients.
4. Visit the office: There is nothing better than personally visiting a doctor to get a better idea if they are right for you. You need to make sure that you are comfortable with them and the only way to do that is to meet them in person. If you feel at ease with your doctor, your health will definitely benefit from it. Studies have also shown that patients with engaged and empathetic doctors feel more supported and are able to take control of their well-being in a better way.
It is important to find a doctor who is attentive and one that you feel comfortable with. After all, you will be discussing your health which is highly personal. When your doctor takes the time to listen to you and answers any questions you have as clearly as possible, you can be sure that you have a really good one. The best doctor will do all these things and help you take care of your health and when you have found one who does all this, it is clear that you have found the best doctor for you!