Indian scientist invents Non insulin drug for diabetes, paving way for new treatment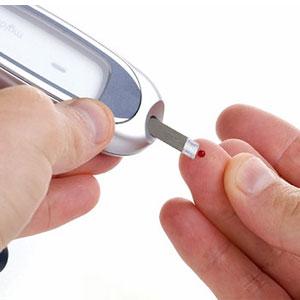 Diabetes continues to be one ailment affecting millions of people worldwide and a large majority of its victims are from India. Despite the developments in medical science, insulin remains the widely used treatment for this disease. In a remarkable development that can bring relief to men and women suffering from diabetes, an Indian scientist has invented a non-insulin drug. The specialty of this drug candidate is that it will be a blessing for those diabetics facing danger of low-blood glucose shock, triggered by an overdose of insulin. The news was published in recent times in the Peptide Science journal.
The non insulin drug that is now making headlines has been developed jointly by Arnab De, a PhD from Columbia University and Richard DiMarchi from Indiana University. While insulin shots are given to diabetes patients to keep sugar levels within limits, its overdose can result in a condition known as hypoglycemia or low blood-glucose. It can have fatal consequences on the patients and lead to onset of diabetic-coma. Apart from that, continuous usage of insulin can also lead to obesity in an adult human, a sure fire way to worsen diabetic condition.
Speaking on the development of the drug, Dr De said, "We find that there is a peptide hormone in the gut called GLP1 that increases the secretion of insulin only when the blood glucose is high. This effectively eliminates the risk of hypoglycemic shock. Another advantage is that GLP1 administration has been found to stimulate weight-loss." He added, "The hormone offers the promise of revolutionizing the treatment of Type II diabetes and reduce obesity".
The scientists revealed the peptide hormone GLP-1 lasts for a small time, which has led to researchers avoiding its use so far. Dr. De and his collaborator, DiMarchi developed a prodrug from the peptide to extend its stability. The research enabled them to develop a compound that can be used on diabetics either once a day or once every week. De elaborated, "Needless to say, this will be very helpful for patients as we might have a formulation that needs to be taken only once a week as opposed to after every meal".
The research finding has created a positive buzz in the medical community in India as well. Subho Mozumdar, a member of faculty at University of Delhi has lauded the research. He said this discovery may revolutionize the way diabetics are treated everywhere. Mozumdar added, "It is a most remarkable breakthrough which might also help to defend against obesity and perhaps against Alzheimer's disease too." India has a huge number of diabetes afflicted men and women and the number is growing with time. This invention can come as bliss for the lot.
The invention has not gone unnoticed by the leading global health entities either. Indiana University Research and Technology Corporation wants global patents on these prodrugs. Dr De, who has been given the coveted prestigious Young Investigator's Award, said he hopes the efforts spent in developing this drug will benefit people in the long run.