Initial stage human safety trial for Ebola Vaccine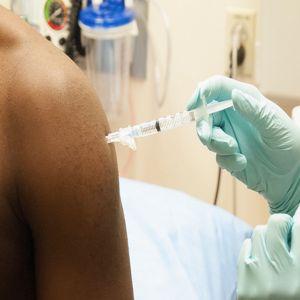 It looks like the scare and worry regarding the Ebola virus menace is going to subside in the near future. The NIAID will commence testing an investigational vaccine to stop spread of Ebola virus disease next week. This initial trial will involve human testing. The vaccine has been made by GlaxoSmithKline in collaboration with NIAID. The test is going to be carried out to assess the safety of the experimental vaccine and its efficacy in starting immune system response in adults. The test will be conducted at Maryland's NIH Clinical Center.
This study is included in numerous Phase 1 clinical trials to evaluate the investigational Ebola vaccine. The NIH has also joined hands with Britain's Medical Research Council and the Wellcome Trust to test the proposed vaccine among volunteers in the UK. The USCDCP is in discussion with Nigeria Health officials to find out the prospect of a safety study of the vaccine in the country.
The ongoing menace of an Ebola virus outbreak affecting West Africa has resulted in the development of this vaccine. Since its arrival in March 2014, the toll from Ebola infection has crossed 1400 in countries like Nigeria, Guinea, and Sierra Leone.
Anthony S. Fauci, NIAID Director said, "There is an urgent need for a protective Ebola vaccine, and it is important to establish that a vaccine is safe and spurs the immune system to react in a way necessary to protect against infection. The NIH is playing a key role in accelerating the development and testing of investigational Ebola vaccines."
The investigational vaccine to be used in Phase 1 trials was made by Vaccine Research Center of NIAID and Swiss-Italian biotechnology firm Okairos. The collaboration of U.S. Army Medical Research Institute of Infectious Diseases was also there. After testing the efficacy of the vaccine in Phase 1 clinical trials, Phase 2 trials will be devised with a larger target group. The experimental vaccine has shown really encouraging results in safeguarding nonhuman primate species from the killer virus.
Dr. Fauci said the best method to thwart spread of Ebola virus is public health measures like infection control practices, contact tracing, isolation and usage of personal protective equipment. He added, "However, a vaccine will ultimately be an important tool in the prevention effort. The launch of Phase 1 Ebola vaccine studies is the first step in a long process." The trial will be carried out on a small group of 20 healthy adult candidates.