Kerala born IT professional undergoes second heart transplant in a year, makes history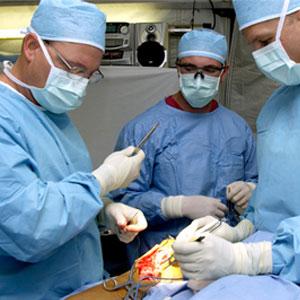 It is not rare to come across a person who has undergone a heart transplant surgery nowadays. However, it is rare to witness a person who has undergone two such critical operations and is upbeat about life. In a milestone in Indian medical history, a Kerala based IT professional has achieved the feat by undergoing two heart transplants, in less than a year. Gireesh Kumar, in his late 30s is an employee of IT giant Wipro Technologies and his case is being deemed as a path breaker in cardiac treatment in the country.
Gireesh was diagnosed with dilated cardiomyopathy, which made his heart enlarged and as a result the organ failed to pump blood efficiently. It led to the first transplant. The second heart transplant was required after the tricystic valve of heart that was transplanted earlier became infected. Gireesh Kumar suffered a couple of cardiac arrests subsequently which made the doctors opt for the crucial second transplant. The second transplant was performed at Kochi's Lisie Hospital on March 6. After a little more than a month post the surgery, the IT professional is in a condition to return home, say the doctors.
The medical experts at Lisie Hospital were sceptical about his chance of surviving the second transplant. However, the team of doctors led by Jose Chacko Periappuram, a cardio-thoracic surgeon, went for the vital surgery after assessing all available options. The surgery proved to be successful, making Periappuram India's first doctor to succeed in heart re-transplantation. He said on the surgery, "Gireesh first underwent the heart transplant on June 4, 2013. He developed fever on February 2014 and was admitted to the hospital with an infection in his tricystic valve. At first we thought of replacing the valve was too risky. Then we got a heart matching his medical profile. We re-transplanted it through a 10-hour operation on March 6".
The doctors who assisted Periappuram agreed it was a rare medical feat. However, they also said Gireesh will be able to resume normal life after some months. Dr Periappuram added, "It was a tough task. We were not sure about his second transplant. Getting a donor with right match, and his age, all just fell into place at the right time." The second heart was procured by an NGO named Kerala Network for Organ Sharing and it belonged to a brain-dead patient from another hospital.
The doctors at Lisie Hospital are full of praise for Gireesh Kumar, who remained determined to opt for a rare medical procedure despite the risks. In fact, he searched online extensively to find resources about the best possible options for his cardiac issues and this gave surgeons the boost to opt for the second transplant.