Lifeline Express to bring extensive cancer treatment to the impoverished lot in India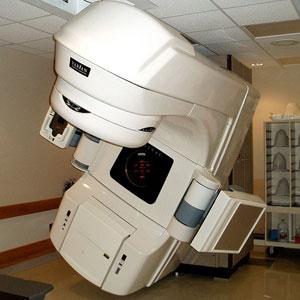 Despite the growth in the number of medical units, hospitals and Specialty clinics in India, a majority of the population, especially the rural and poor people remain outside ambit of service. To make specialized medical care and treatment available to poor lot in distant rural places in India, the Lifeline Express was pressed into service. The country's first ever hospital on a train has played a pivotal role in making lives better for a significant number of impoverished and disabled people in India for decades. In the near future, the much touted Magic Train of India will be equipped with devices and services to cater to cancer patients.
As of now, the train is at Mumbai's Chhatrapati Shivaji Terminus where it will be kept for 3 days of public viewing. Interested people can see the mobile hospital and learn about the work done by the medical team aboard the train so far. Run by an entity named Impact India Foundation in association with Indian Railways, the Lifeline Express offers provisions for various surgeries and treatments.
IIF's CEO Zelma Lazarus said that "IIF will soon launch cancer detection and control program and Lifeline Express will be equipped with the latest machinery for early detection of breast and cervical cancer". It will help a lot of disabled and poor cancer patients in remote parts of the country to avail latest treatments without worrying about transportation and cost.
Speaking on the role played by the hospital on a train in India, the CEO added, "This exemplary project has since 1991 provided medical services to nearly 900,000 disabled poor in remote rural locations across India. The services include surgeries for the restoration of sight, movement, hearing, correction of facial deformities and prevention and treatment of epilepsy and dental problems — all free of cost, made possible by the 'donated' services of about 150,000 medical professionals in India and abroad."
The train has five coaches and 2 of these are used as operation theatres. The operation theatres can accommodate five patients simultaneously. Its other coaches are used as sitting room for doctors, technicians, sterilization area and recovery room. The performed surgeries and medical procedures include middle ear surgery and cataracts etc. The train covers 10 projects, each comprising of 25 days catering to little towns in Indian states. Preparations are made before arrival of the train at each location.
Dr Rajneesh, a public health specialist who serves as CEO of Lifeline Express said he joined the team since "I could serve my nation in a substantial manner as it reaches out to the rural poor in remote areas. What is so unusual is that the entire process of treatment is free of cost — right from the consultation, diagnosis, treatment, surgery, medication, food, accommodation and follow-up."