Migraine with/without Aura increases the risk of White Matter Brain Lesions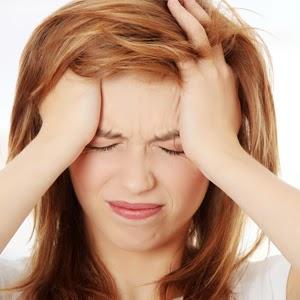 As per the research carried on by few scientists it's been discovered that those suffering from migraine may have the risk of increasing Brain Lesions. According to the scientists, migraine affects the structure of Brain in the long term and thus may pave a way for increased risk of brain lesions.
The researchers carried on an analysis on 13 clinical studies and 6 population based studies to check if there was any sort of link between brain lesions, brain volume changes or silent abnormalities and migraine. The scientists checked the MRI scans of those suffering from migraines with aura ( Its when the person suffering from migraine expriences some common symptoms before being affected by it.) or common migraines, and compared it with people who arent affected by this disorder.
This analysis showed that there is a definite link between brain lesions and migraines with aura. It was seen that among those suffering from migraine with aura are 68% more prone to increase the risk of brain lesions, than those who do not suffer from migraines.
While those that suffer from common migraines are almost 50% less prone to increase the risk of brain lesions, in comparison to those with migraines with aura.
Infarct (abnormalities in the brain) increased by almost 44% in those that suffered with migraines with aura than those who have common migraines.
The most important thing was that, both - those suffering from migraines with aura and common migraines showed a change in their brain volume, while those who do not have this disorder had no changes in their brain volume.
The researchers concluded saying that, through more studies they will hopefully be able to find out how these disorders affect the human brain in the long run.