MSF asks India to make affordable hepatitis C medicines as Natco resists expensive US drug patent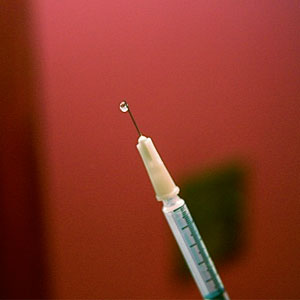 In the wake of WHO releasing the first treatment guidelines pertaining to care, screening and treatment of hepatitis C victims, leading health entities are stressing on affordable medications for the ailment. Médecins Sans Frontières (MSF) a global medical humanitarian organization has advised the Indian government about the pressing need to develop cheaper medications to combat Hepatitis C. It has cautioned that in the absence of medicines the mass in a developing country like India can afford, the ailment will be difficult to control.
The Medical Director of Access Campaign of MSF, Dr Jennifer Cohn praised the WHO guidelines to combat hepatitis C virus. The Director said on the topic, "These guidelines give countries a road map for screening and treating a disease which affects 150 million people worldwide, including some marginalised populations. The critical aspect now is implementing them, and this hinges on ensuring that access to new drugs and diagnostics is not hampered by patent barriers that undermine low-cost generic supply."
As of now, majority of hepatitis C patients are treated with pegylated interferon which does not come for cheap and may cause side effects to the users. Limitations of existing treatments have made many nations reluctant to tackle HCV as desired. MSF's medical coordinator in India, Dr Simon Janes echoed the view expressed by Dr Jennifer Cohn. He said, "We welcome the release of these guidelines as they provide guidance on how to start treatment in resource-limited settings, but, equally as important, is the registration of new oral drugs in middle-income countries like India".
The silver lining in cloud engulfing hepatitis C treatment is new oral drugs simeprevir and sofosbuvir, belonging to direct-acting antivirals category. In late 2013, sofosbuvir got approval from regulators as well. These new age drugs have shown promising results in eradicating the hepatitis C virus with a high cure rate. The only deterrent is the steep cost of these DAAs. MSF admits the price decided by companies like Gilead for developing countries is way above what the mass can afford.
The good thing is that DAAs can be reproduced in India at lower cost. The success of cheaper antiretrovirals used for HIV treatment can be cited in this regard. A Liverpool University study indicates a twelve-week sofosbuvir course may cost $68-$136 approximately.
While entities like MSF are calling for need of developing low priced hepatitis C medications indigenously, Indian pharmaceutical giants are likely to join the league. In a recent development, Natco Pharma Ltd has contacted the Indian patent office to deny Gilead Sciences, Inc, a U.S. drug maker, patents for its hepatitis C drug named Sovaldi. If it is accomplished, Indian drug makers can enter the arena to develop indigenous hepatitis C medications.
Gilead's drug has been used successfully to treat the liver-destroying ailment, but the company has received scathing criticism for the high price of the product. Even in the USA, healthcare providers have lambasted Gilead for the $84,000 price tag for 12-week course. Rajeev Nannapaneni, Chief Executive of Natco, has not made any statement on the move.