New study hints at infertility risk in men triggered by sunscreen and toothpastes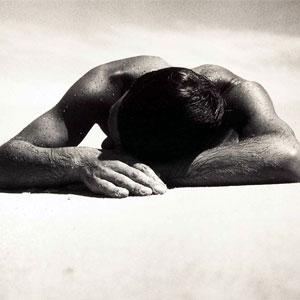 In a latest development that can create widespread worry among men, Danish and German scientists have identified several chemicals, often used in FMCG products, which can cause male infertility. Some of these chemical compounds are widely used in products like sunscreen and toothpastes. These components can affect sperm generation in men, thereby affecting fertility. The researchers said almost one third of the 96 components, they analysed can have undesirable effects on sperm.
The chemicals that can lead to male infertility include Triclosan, an anti-bacterial agent and 4-methylbenzylidene camphor, which is a UV filter. The former is used in several toothpastes while the latter is often used in commercial sunscreen products. The research finding has found mostly positive response from the medical fraternity. Richard Sharpe, who is a senior scientist in Edinburgh's Medical Research Council Human Reproductive Sciences, said, "This study appears to open up a new dimension of potential effects of common lifestyle or environmental chemicals on male fertility."
However, a number of experts pointed out that the study on sperm was carried out in a controlled lab environment where the complex environment of male body cannot be replicated properly. They added that more extensive studies on the subject should be carried out and lab rodents can be used as subjects. In fact, broader spectrum studies should be carried on human volunteers, said a few experts.
It is supposedly the first study to cover the effects of endocrine disruptor chemicals on human sperm. Centre of Advanced European Studies and Research's Timo Struenker, who led the study, said,
"Our study provides scientific evidence to assist forming international rules and practices." The study hints that continued exposure to such chemicals enhances calcium levels in sperm and eventually its ability to infiltrate egg's protective coat is hampered.
Copenhagen University Hospital's Professor Niels Skakkebaek said on the topic, "For the first time, we have shown a direct link between exposure to endocrine-disrupting chemicals from industrial products and adverse effects on human sperm functions". These chemicals may produce a cocktail effect when they work together in the human body and affect sperm functioning. The professor added, "In my opinion, our findings are clearly of concern as some endocrine-disrupting chemicals are possibly more dangerous than previously thought. However, it remains to be seen from forthcoming clinical studies whether our findings may explain reduced couple fertility which is very common in modern societies".
The study finding is likely to make FMCG product makers as well as health watchdogs stringent about using such chemicals widely in numerous products for mass consumption. The fact people unknowingly ingest these chemicals daily either by drinking or eating or using lotions and creams can be worrisome. Researchers think the companies may think of using alternatives to these compounds in the future.