New study points at dietary fat as colon cancer source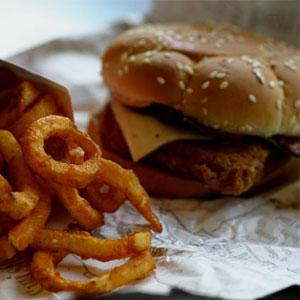 In a breakthrough research that can pave way for cancer treatment, scientists have identified genetic evidence that points at the link between dietary fats and colon cancer formation. The study, which has made a wave in the medical community was led by Arizona State University scientists. The lead author Dr. Raymond DuBois, said the molecular culprit is PPAR delta. He serves as executive director of the Biodesign Institute at ASU. The physician said on the topic, "This study has shown without a doubt there is a new function for a key molecule, PPAR delta, in the initiation and progression of colon cancer. These results also provide a new rationale for developing therapeutics that could block PPAR delta to treat inflammatory bowel disease and colorectal cancer."
The study findings have been published in Proceedings of the National Academy of Sciences online edition. A number of researchers from entities like Vanderbilt Medical School and Cincinnati Childern's Research Foundation were involved in this ground breaking research. The researchers include one candidate of Indian origin, Sudhansu Dey. The scientists used lab rodents to establish the findings in this study.
The study findings have been hailed by the medical community. As it is, colorectal cancer is a silent killer that claims millions of lives all over the world every year. As per Centers for Disease Control and Prevention, saturated fat rich dietary components can be risky and lead to colon cancer formation. Other important epidemiological risk factors include inflammatory bowel disease, family history and smoking.
DuBois also said "We found that both PPAR and COX-2-derived PGE2 signaling coordinately promote tumorigenesis. This is likely to be clinically relevant because the elevation of both PPAR delta and COX-2 in tumor tissues correlates with poor prognosis in colorectal cancer patients. This provides us with an important new clue in designing and developing a therapeutic arsenal to stop the initiation and progression of colon cancer."
Colorectal cancer, also called colon cancer leads to several cancer related deaths in developing nations like India. In most instances of colorectal cancer, it becomes harder to identify the actual cause. Colorectal cancer forms as cancerous tumors appear from rectum and colon linings. These tumors grow with time and compromise the colon entirely. Dr DuBois is of the view these findings will offer new clues to researchers to invent treatments that can thwart growth and progression of bowel cancer. However, more detailed trials will be required before that.