New study reveals benefits of walking for victims of kidney ailments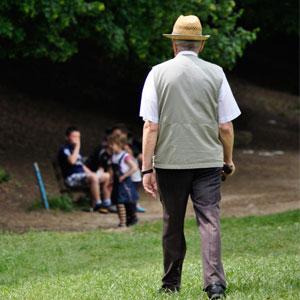 Doctors and fitness experts have always advised people to walk for several health benefits associated with the activity, including metabolism enhancement and resultant weight loss. A new study finding shows, walking can also be really good for people suffering from chronic kidney disease. Also called chronic renal failure, CKD affects a significant part of global human population. In this condition, human kidney loses the ability to remove excess water or waste from the body. CKD can also pave the way for nerve damage, anaemia and high blood pressure in victims. Eventually, it leads to onset of ESRD, which is complete kidney failure.
An ESRD victim requires either a kidney transplant or dialysis to survive, as it is. Taiwan's China Medical University Hospital Researchers wanted to find out if any exercise can enhance prospects of patients with CKD. They analysed 6,363 CKD patients who were near 70. The candidates were observed for a little more than one year. It was found in the study that the candidates who resorted to walking were 21 percent less prone to dialysis than those who did not walk. They were also 33 percent less prone to deaths, the study authors found out.
The study co leader, Dr. Che-Yi Chou said, "We have shown that CKD patients with co morbidities were able to walk if they wanted to, and that walking for exercise is associated with improved patient survival and a lower risk of dialysis. A minimal amount of walking - just once a week for less than 30 minutes — appears to be beneficial, but more frequent and longer walking may provide a more beneficial effect." The details of this study can be found online in the Clinical Journal of the American Society of Nephrology.
The study finding has got a mostly positive response from the medical community. Walking helps cut down the risks for a myriad of ailments including asthma, cancer, type 2 diabetes and other chronic diseases. The study authors found out benefits of walking for kidney ailment patients grow proportionately. For example, a CKD victim who walks 7 days of a week can cut down death risk by as much as 59 percent.
The researchers added that walking may benefit people cope with kidney ailments, but it cannot thwart conditions like diabetes and cardiovascular diseases that well. However, they still think kidney patients should resort to walking to reduce their chances of death. Walking for a brief duration can be helpful for them.