New Therapeutic Agents for Leukemia Patients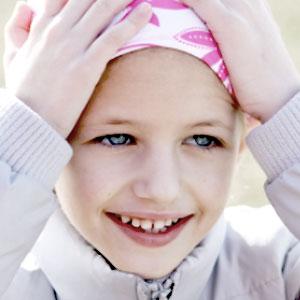 Leukemia is a type of cancer that happens in the blood or the bone marrow. It is known to have a significant increase in the immature white blood cells. Leukemia is a disease that can be treated with different methods like chemotherapy, radiation, treatments of hormones, transplanting bone marrow. It gets cured depending on the stage of the cancer and the age of the patient. Children can get cured permanently than adults. Even if the cancer is chronic people can be treated but it takes some time and patience. Leukemia doesn't have any specific reason the causes of the cancer vary from person to person. There are different types of leukemia therefore each has a cause and each one has a separate treatment. Scientists keep trying to find new methods to treat this disease and due to this the treatments have become cheaper than the earlier days. Now a days due to the vast development of science and technology.
Some of the scientists have discovered new type of therapies and drugs that will help certain types of leukemia patients or blood cancer patients.
Dr Reuben Kapur, Ph.D., the Frieda and Albrecht Kipp Professor of Pediatrics at the Indiana University School of Medicine along with a researcher at the Indiana University Melvin and Bren Simon Cancer Center, and colleagues have discovered in their pre-clinical and pharmacological studies that cancer can be treated if the cancer cells with a transformation in the KIT receptor-an oncogenic/cancerous appearance of the receptor-in mast cell leukemia and acute myeloid leukemia can be stopped.
Stimulating the transformations of the KIT receptors have always been related with a kind of leukemia which is called mast cell leukemia. The transformations that occur in the KIT receptor are mainly found in around 90 percent of the patients with this kind of leukemia says Mr. Kapur.
In addition to this stimulating the transformations of KIT have also been exclusively related to a subtype of acute myeloid leukemia which is known as core binding factor leukemia. During the period When KIT is related to these two types of leukemia then the patients who survive are profoundly decreased when compared to the patients who do not have this kind of transformation.
Mr.Kapur also expressed that he along with his team have discovered two new kind of therapies or drugs in the leukemia cells which have this transformation, and when they are targeted the drugs will cause the leukemia cells to die.
The discovery of the researchers to kill the leukemia cells , which are two new therapies they are: Rac GTPase and Pak (p21-activated kinase). In addition they have also designed a new Rac inhibitor-EHop-016 -- that is known to be considerably more potent and effective to cure the disease than the prior described inhibitors of Rac. The researchers have also demonstrated a new function for Pak inhibition in leukemia by using an existing Pak inhibitor.
(The study has been published online in the Journal of Clinical Investigation.)