Pilot program in Tamil Nadu focuses on acute care of ST-elevation myocardial infarction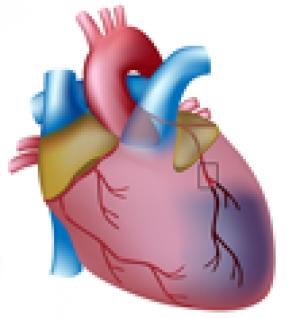 A treatment plan for the acute care of ST elevation myocardial infarction (STEMI) has been launched within a large rural district of Tamil Nadu, India. Taking advantage of recent changes, such as the GVK EMRI ambulance system and the government insurance program in Tamil Nadu, the program's early data demonstrate an improvement in the quality of acute STEMI care by dramatically decreasing the time from symptom onset to hospital arrival and subsequent receipt of percutaneous coronary intervention (PCI).
According to the National Commission on Macroeconomics and Health's 2005 report, the prevalence of coronary artery disease (CAD) is on therise and estimated to affect over 65 million people in India by 2015. STEMI, one of the most serious complications of CAD, is caused by a sudden, occlusive blood clot in the coronary artery. Acute reperfusion therapy can significantly reduce the mortality and morbidity associated with STEMI; however, the availability and quality of this treatment is limited in India compared with North America and Europe.
The Kovai Erode Pilot STEMI initiative used a population-level approach involving multiple providers and hospitals and using both fibrinolytic and PCI as acute reperfusion therapy. The only hospital in the Erode district of Tamil Nadu with cardiac surgical services and a cardiac catheterization laboratory served as a hub for referring hospitals. STEMI patients presenting to hospitals within 30 minutes of the hub hospital (inner grid hospitals) were referred for primary PCI. Those presenting to hospitals farther away (outer grid hospitals) received fibrinolytic therapy—ideally within 30 minutes of hospital arrival—and then were transferred to the hub hospital for further care, which often included diagnostic catheterization and revascularization.
Analysis of the first 6 months of this treatment initiative showed 84 patients having a mean time of 170 minutes from symptom onset to hospital arrival, with 77% of patients using ambulance transportation. STEMI patients presenting to inner grid hospitals had a mean time of 69 minutes from hospital arrival to primary PCI therapy, while outer grid hospital STEMI patients had a mean time to PCI after fibrinolytic therapy of 480 minutes.
Because of the initial success of the Kovai Erode Pilot Stemi initiative, a new not-for-profit national organization, STEMI INDIA, has been established to improve STEMI care in India through the education and training of STEMI professionals and hospital teams, public awareness education, and the development of STEMI guidelines and systems of care that are relevant for India.
"The most exciting work that we are currently doing is in the Tamil Nadu STEMI project," said Thomas Alexander, MD, FACC, FCSI, member of the board of directors of STEMI INDIA and senior consultant and interventional cardiologist at Kovai Medical Center and Hospital, Coimbatore, India. In an exclusive interview with mdCurrent-India, Thomas explained: "This is a pilot project funded by the Indian Council of Medical Research (ICMR) to develop a system of care that could be a model for an eventual STEMI system of care in India. Eventually, we believe that this model could be transplanted across geographies beyond India."
STEMI INDIA's annual conference, focused on training hospital teams in STEMI management, was scheduled at press time to place in conjunction with the Advanced Cardiovascular Therapeutics meeting from July 6-8, 2012, in Chennai, India.