Processed foods are often heavily dyed and cause side effects, reveals new study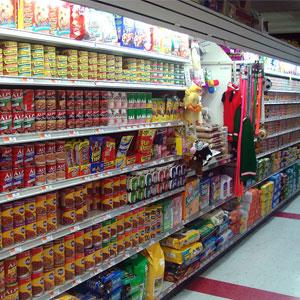 Parents who cannot resist the demands of their kids for sugar laced snacks with artificial colours should be more cautious before buying such stuffs, suggest a new study findings. Those attractive looking cakes, candies and pastries may contain excess amounts of artificial colouring and components that can have adverse effects on kids in the long run. While the food and beverage makers based in the USA admit usage of artificial colouring on product labels, they do not explicitly state the amount used in products. The dyes used in such foods and snacks have been blamed for hyperactivity and inattention in kids. This finding holds significance for other countries like India, where processed food consumption is on the rise.
The researchers tested commonly used snacks and processed foods to discover the amount of artificial colouring used in them. This study was executed in Indiana's Purdue University. Laura J. Stevens, who was a part of this study, said, "Very few of these products were nutritious. Some white foods have dye, like marshmallows, and French dressing and cherry pie fillings actually had color enhancers too."Findings of the study are now available in Clinical Pediatrics.
She added kids get attracted to such foods partially because of their bright colours. Some such foods are more colour imbued than others. Fruity Cheerios and OOPS! All Berries by Cap'n Crunch are two big examples. These cereals also have very high amount of sugar. Artificial colours used in such foods are made from petroleum, said Stevens. Same is the thing with coloured icings, cakes and candies.
This group of researchers had carried out a study last year on beverages. They also found the fizzy drinks had varying amounts of dyes. Stevens said, as a thumb rule, brightly coloured foods are likely to have more dyes. However, marshmallows and some white foods also have colours used in them. While natural colours can be used, the manufacturers do not choose them since they cannot survive light, heat and processing.
The manufacturers of coloured snacks and foods have reacted to the study findings already, as expected. General Mills remarked dye levels in its cereal are actually lower than mentioned in this study. It said, "The safety of both artificial and natural colours has been affirmed through extensive review by the U.S. Food & Drug Administration (FDA) and the European Food Safety Authority (EFSA)." Kraft Foods and PepsiCo are yet to react to the study findings.