Put under IT scanner, Sun Pharma denies foul play in Ranbaxy share deal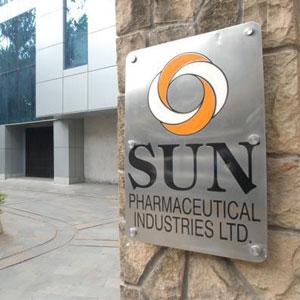 Leading Indian drug maker Sun Pharmaceuticals is in troubled water after coming under the scanner of Income Tax department for alleged misuse of R&D cost and related-party transactions. The company made headlines a few weeks back after its announcement of acquiring troubled contender Ranbaxy Pharmaceuticals. However, allegations of Ranbaxy stock purchasing through industry norm violations have surfaced and a High Court order has stalled the $4 billion deal temporarily. The ban imposed by the Andhra Pradesh High Court has prompted the IT department to look into the issue.
Reliable sources have revealed that the IT department thinks related-party transactions between Sun BVI and between Sun Pharma were not executed properly. Another allegation that is making the rounds points to R&D expenses taken place at the company's Sikkim unit which enjoys Income Tax exemption. As a consequence, the Income Tax department has slapped 4 separate notices against the drug maker.
Needless to say, Sun Pharma is considering possible legal routes to resolve the issue and resume the stalled merger deal. Earlier, the company said while responding to the High Court order, "The matter related to purchase of shares of Ranbaxy Laboratories Ltd does not violate insider trading rules. With regards to the petition filed, the matter is sub-judice and hence, we cannot make specific comments. But we would be taking appropriate action as advised by our legal counsel."
Speaking on the allegations made against its unit Silverstreet Developers LLP, Sun Pharma said it was not responsible for Ranbaxy share buying related anomalies before the announcement of the deal. Sun Pharma mentioned in a statement made to the NSE, "We hereby confirm that we had not bought any shares in the period from 1st April to 7th April. Silverstreet had previously bought these shares as a matter of investment."
The High Court order stalling the deal made a strong buzz in the pharmaceutical sector in India, as expected. The insider trading accusation comes at a time when all Indian pharmaceutical majors are coping with increasing scrutiny by the US FDA for quality and export related issues. The court has made it clear all involved companies, stock exchanges and regulators will have to submit details of the deal.
Despite the turbulent times, Sun Pharma is putting a brave face and it wants to resort to apt measures to complete the stalled deal. The company said in another statement, "We were not served the notice of the hearing for the AP High Court case referred to and the matter was decided ex parte." The SEBI said earlier, it sought details from both Sun Pharma and Ranbaxy over the transaction. It also said a number of complaints filed on the topic led to the development.