Risk of diabetes after surgery and wound complications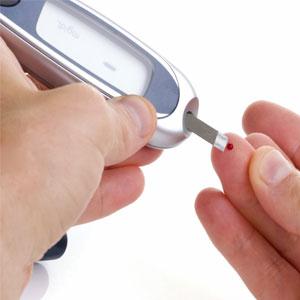 According to a research in the October issue of Plastic and Reconstructive Surgery, the official medical journal of the American Society of Plastic Surgeons (ASPS); the patients who underwent surgery for chronic wounds related to diabetes, the wound complications are affected by the sugar levels of the patient before the surgery. The wound complication risk is three times higher in the patients who had high sugar levels before and after the surgery and also in the patients who have poor control on the sugar levels for a long term says the study by ASPS Member Surgeons Drs. Matthew Endara and Christopher Attinger of the Center for Wound Healing at Georgetown University, Washington, DC. The people who have researched highlight the importance of controlling the blood sugar levels before the surgery for the people with diabetes as they have high risk of wound complications.
High blood sugar means high risk of wound complications
The team of research studied the rates of wound- complications in 79 patients who were undergoing surgery in order to close the chronic wounds which are a problem of diabetic patients. On an average of two weeks prior to the surgery hemoglobin A1c which is a key indicator for the long-term diabetes control was measured. It was analyzed that wound infections and a repeat surgery occurred due to blood sugar levels and diabetes control. Over 200 of the blood sugar levels were considered to be high levels.
The outcome proved that a high risk of complications in wounds were there in patients who had high sugar levels. For example 44 % patients had wound complications who had high sugar levels compared to 19 % people with controlled sugar levels.
Patients with high blood sugar levels and high hemoglobin A1c after the surgery had high risk of wound complications. By adjusting other factors the risk of wound complications was three time higher in patients with high blood sugar levels or high hemoglobin A1c during surgery.
Importance of sugar control during surgery
The patients who had major swings in the sugar levels of 200 points higher were four times more prone to get repeat surgery. If not the blood sugar levels and hemoglobin A1c had no relation to the risk of being reoperated or wound complications. The result of controlling the sugar levels has shown improvement in the array of result in patients recently. In patients who have chronic skin problems the complication of diabetes, is linked to the delay in healing the wound and increase in the risk of infections. According to the new study shows the effects of blood sugar levels in the risk of patients undergoing operation for severe diabetic wounds.
Dr. Attinger and his colleagues write "In the patients who are undergoing surgical closure of wounds with chronic and preoperative sugar control the risk of wound complications is related with the result. High blood sugar levels may occur during the surgery time with patients who had good diabetes control. The outcome helps to make the sugar control tighter in patients who are undergoing surgery with a greater risk of complications in wounds."