Shifting strategies needed to curb noncommunicable diseases in India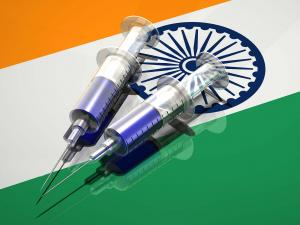 An estimated 5.2 million deaths per year in India are caused by noncommunicable diseases (NCDs), and the number is expected to grow in the coming decades.
A recent review outlines the key concerns surrounding NCDs in India:
Cardiovascular disease (CVD) affects people at a younger age in India than in Western countries. While 23% of CVD deaths occur in people younger than age 70 years in developed countries, the rate is close to 52% in India.
Diabetes prevalence rose from 1.2% to 12.1% in urban India from 1971 to 2000, and from 2.2% to 6.4% in rural areas from 1989 to 2003.
Almost 50% of cancer mortality in India occurs in people aged 55 years or younger.
The total number of chronic asthma cases in India is nearly 32 million.
Rates of chronic obstructive pulmonary disease in India were more than double those found in other countries in Southeast Asia.
Jai P. Narain, MD, MPH, of the Department of Sustainable Development and Healthy Environments of the World Health Organization, is one of the authors of the article. In an exclusive interview with mdCurrent-India, he said that "physicians have an important role to play—not only as caregivers but also as counselors, educators, and community leaders. They can convey the message that NCDs can be prevented by bringing about certain changes in lifestyle. Early detection and preventive interventions relating to common and shared risk factors can help reduce both morbidity and mortality associated with NCDs."
The key risk factors for NCDs include tobacco use, unhealthy diets, physical inactivity, and harmful use of alcohol. According to Narain and his colleagues as discussed in their paper, the best way to lower the rates of NCDs will be for community leaders to develop an integrated public health approach. Physicians and government leaders need to raise awareness of risk factors and provide universal access to healthcare for the prevention and early management of NCDs, according to the authors.