SKS Hospital Shows The Way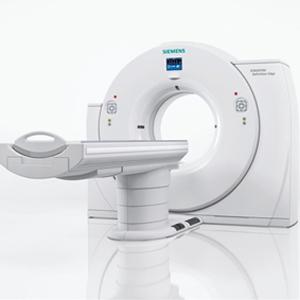 The south Indian city of Salem, well known for its Mangoes and Steel production is in the News for yet another reason. One of the hospitals – SKS Hospitals – has made tremendous investment in medical equipment that saves costs and time for all.
Perhaps SKS is the first hospital in a tier II city (having population of less than 50 lakh) to invest in advanced CT scanner system that has varied uses. Technically, it is a 128-slice CT SOMATOM Definition AS system that changed the face of Radiology and allied branches of Medicine in Salem. If not Salem, the nearest place to find such equipment is Chennai (340 km. away). No sooner was this installed and operational, a patient who complained of Liver pain was diagnosed with Breast cancer. Her infection was spreading to abdomen and Liver. Had it been a lower version of the scanner, this would have been impossible to diagnose –stress the doctors of the region.
The man behind this decision, Dr. V. Suresh Kumaran, is the Managing Director of SKS hospital. Though there was initial resistance, the features of this machine made Suresh invest for the welfare of both the patients and hospital.
The benefits of this advanced instrument are varied. The machine produced high quality images with reduced turnaround time. Since it is energy efficient, it saved lot of cost on running and maintenance. All the above translates into lesser radiation exposure time for the patient. In terms of cross usage, apart from Radiologists, the machine also helps neurologists in several ways.
It is rare for other doctors of Salem not to take a second opinion of SKS hospital before recommending a surgery. Diagnostically, SKS hospital has taken a leap of faith among the people of Salem and surrounding villages. Hospitals within a 100 km. radius of Salem refer their patients to SKS. Inspired by the uses of state of the art technology, SKS is now exploring equipment in other areas of medicine which can benefit the patients.
So much so, the famed Siemens magazine (considered Leader in Healthcare news) ran a story on this hospital recently.