Tips For Utilizing In Home Care For Seniors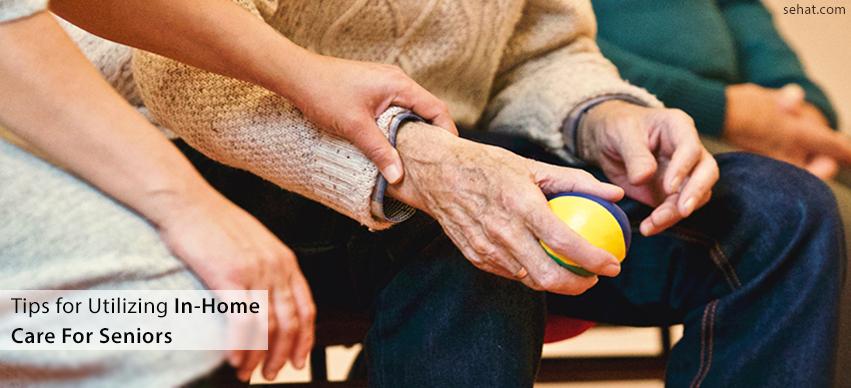 In-home care services have gained popularity over the years. Various companies have invested in providing non-medical care to seniors for different reasons. Oftentimes, the family members may undergo emotional stress while supporting their aging loved one. Their work schedule can also be limiting, leaving very few hours for taking care of the seniors. Chronic and some short-term diseases require extra love and care. Seeking the services of in-home care for elders is a worthwhile move one should consider for you or your loved ones. Here are a few tips to utilize in-home care to offer your loved ones the best experience

1. Proximity To Home

Proximity to your home is an important consideration when you are choosing in-home care for seniors. Consider an agency whose caregivers are available to come to your home with ease. It is advisable to go for a company that provides a regular schedule for their professionals to visit or drop by beyond the normal service provision. It is convenient for both the caregiver and your loved one. This way, a caregiver saves on cost and time, and the senior gets to have timely services.

2. Understanding The Senior's Need And Ensuring They Are Met

It is important to have a sit-down with your potential in-home caregiver to discuss the needs of your loved ones. Help them understand the various areas that your senior might need assistance with. You also get to understand the caregiver's scope of work. Often every package includes medical supervision, mobility, and health maintenance.

3. Financial Planning

In some instances especially chronic illness, in-home care can be quite expensive to finance. In-home care agencies provide various payment plans for their clients. Choose an option that is suitable for your budget and meets your needs. The mortgage financial option and family contributions are popular amongst most families.

4. Staffing Adjustments

Agencies can assign a specific caregiver for your senior or perform random staffing adjustments. The latter is often done to allow the caregivers to have a few days off or for job rotation. It is advisable to request a specific caregiver for your senior to develop and maintain a good connection with the professional for comfort purposes. You can then organize for a few days off, especially when you are not off work, depending on the agency's terms and conditions. Avoid agencies that use contract workers for your peace of mind and uninterrupted services.

5. Quality Assurance

You need to get value for the money you are paying. Ensure that your caregiver's agency has a quality assurance policy. This will guarantee your quality services and comfort for your seniors. Continuous employee training and regular performance review guarantee quality.

6. Professional Credentials And Service Package Offered

It is important for you to consider the service package being offered. Align it with your senior's needs and financial capability to maximize on the opportunity. Professional credentials also ensure that service providers understand what is expected of them. This ascertains the proper execution of services while maintaining a good relationship.