UK scientists come up with blood test that may make detecting all cancers possible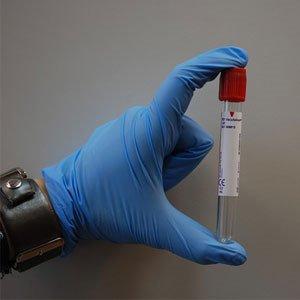 Cancer continues to be a killer ailment affecting a significant part of human population worldwide. As it is, the success in treating and curing cancer depends largely on the stage of detection. In many cases, victims succumb to its deadly grasp simply because the disease gets detected in final and advanced stages. A revolutionary blood test has been devised by scientists from the UK that can change the scenario. The simple blood test if implemented properly can help doctors diagnose nearly all variants of cancer thereby paving new options for treatment and cure.
Researchers hailing from the University of Bradford tried the method on 3 cancer variants and they got success in each. They think the test may be used in lieu of invasive procedures such as colonoscopy. It involves usage of firing ultraviolet light targeting white blood cells to affect the DNA.
The study was led by Prof Diana Anderson, hailing from School of Life Sciences in the University of Bradford. She said, "We found that people with cancer have DNA which is more easily damaged by ultraviolet light than other people, so the test shows the sensitivity to damage of all the DNA - the genome - in a cell. These are early results completed on three different types of cancer and we accept that more research needs to be done; but these results so far are remarkable."
The study and its findings have found mostly positive reactions from cancer specialists and entities. The science information manager of Cancer Research UK Dr Anthea Martin said on it, "Diagnosing cancer earlier is key to improving the chances of survival, but any new technique must be thoroughly trialled to make sure it is reliable and accurate. Although this small study is interesting, there are still a lot of unanswered questions about this test and much bigger studies are needed to prove whether it could be useful for diagnosing cancer on a wider scale."
While blood tests have been deployed earlier to diagnose various types of cancer, the method is one of it's kind. The researchers are of the view results will not be changed by ailments like flu or cold or those affecting immune system. Prof Anderson admitted the fact that these are early results but the outcome is definitely encouraging. She added more extensive studies need to be carried out before it can be deployed on large scale basis.