Vitamin D insufficiency may raise risk of anemia in children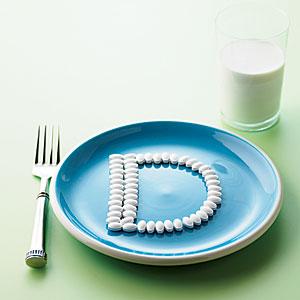 New study which was led by investigators at the Johns Hopkins Children's Center informs that children who lack vitamin D are at higher risk for anemia. Nevertheless, the investigators say that it is better to be cautious as the findings prove that there is a strong relation between the two but it does not mean one causes the other. In a recent online issue of the Journal of Pediatrics the researchers have reported their study, the first to broadly investigate the link between low vitamin D and anemia in children. The results emphasize the intricate relationship between vitamin D and hemoglobin which is the protein that holds oxygen in red blood cells of human body. The investigators suggest that there might be several mechanisms how low vitamin D might be linked to anemia, for example, the way the vitamins is affecting the production of red blood cells in the bone marrow may be the link. Or the link could be the role of vitamin D in regulating immune inflammation, which is known to activate anemia.
A condition of the body where there is no proper oxygen supply in red blood cells is called as Anemia and this might affect 20% of children at a certain time in their lives. According to many large studies nearly 7 of 10 children in America don't have sufficient Vitamin D and 1 of 10 have severe deficiency. The team studied the links between vitamin and hemoglobin in their study in the blood samples of children above 10,400 and adolescents who participated in the 2001-2006 National Health and Nutrition Examination Survey (NHANES). The study showed children with low hemoglobin levels constantly had lower levels of vitamin D when compared with children with standard hemoglobin levels. Vitamin D levels which were below 30 nanograms per milliliter (ng/ml) in children meant to have mild vitamin D deficiency and there was nearly double the risk of anemia than children with normal vitamin D levels.
In comparison according to race,black children had high rates of anemia than white children with much less vitamin D levels than white children. Lead investigator Dr. Meredith Atkinson, a pediatric kidney specialist at the Johns Hopkins Children's Center, says: "With the difference in the deficiency levels in the study it is clear that this is a reminder for the team that they can't have one solution for treatment as the treatment will differ." The most important thing to do is to treat chronic anemia and vitamin D deficiency because they can lead to a lot of health consequences, including organ damage, bone deformities and frequent fractures and early growth of osteoporosis in future.
"Vitamin D is very important not only to have healthy bones but also for various other health concerns" say the authors in latest studies it is have found that low levels of the vitamin is linked to cancer, heart disease and suppressed immunity. The National Institute of Diabetes, Digestive and Kidney Diseases have funded the research. In the journal Neurology it was published that researchers suggest eating iron-rich foods could prevent anemia and lower dementia risk.