World Malaria Day: Where do we stand?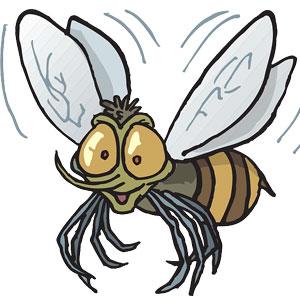 The World Malaria Day has been commemorated on 25 April every year since its inception in 2007, at the 60th session of World Health Assembly. World Malaria Day signifies a day when 'education and understanding of malaria' is provided to spread information and implement intensified malaria control strategies in different countries. Be it giant corporations or multinational organizations or even smaller grassroots organizations- every work force unites globally to increase awareness about the disease and campaigns for policy changes.
Malaria today
Even though malaria is preventable and curable, it takes the form of a life threatening disease in many cases. It is caused by 4 species of Plasmodium parasites which are transmitted to humans through mosquito bites. In 2012 about 207 million cases of malaria were estimated with the death toll counting up to 627,000. Many countries in Africa, India are worst affected while China and some countries in the Middle East, South America and South East Asia are suffering from the burden of malaria as well. However, the picture is not totally bleak. Recently, the WHO director general announced four countries free of malaria: United Arab Emirates in 2007, Morocco and Turkmenistan in 2010 and Armenia in 2011. According to WHO's 2012 report, 52 countries are on the right track to reduce their malaria infestation rates by 75 percent.
World Malaria Day
Across the world in 106 countries, over 3.3 billion people are at the risk of this deadly disease. Every year, hundreds of thousands of lives are lost to malaria. World malaria Day is an occasion that highlights the need for sustained financial, political and social commitment for prevention and eradication of malaria. Since 2000, active global and local efforts have brought down malaria mortality rate by 42 percent worldwide. In Africa, the worst affected region of the world, the figure is a staggering 49 percent. In terms of the malaria incidence rate, financial and political commitment has reduced the global figures by 25 percent and 31 percent in Africa itself. WHO's Roll Back Malaria Partnership with UNICEF, UNDP and the World Bank endorsed the Global Malaria Action Plan in 2008 which targeted to reduce global malaria cases by 75 percent by 2015 and reduce global malaria deaths to zero by 2015. The action plan has three-fold strategy: control of the disease; extensive research of medicines, tools and the disease itself malaria and elimination of malaria country by country.
'Invest in the future. Defeat malaria.'
In 2013, a three year long theme was adopted for the World Malaria Day- 'Invest in the future. Defeat malaria.' It is a final call to work hard to achieve the goals that were set for 2015, dubbed the 2015 Millennium development Goals. The World Malaria Day gives an opportunity for malaria affected countries to learn from each other's initiatives and experience with the disease, which gives them a better chance of combating the disease. World Malaria Day also brings researchers and academic institutions and funding organizations to a common platform to propagate a more cohesive approach to the research of vaccines and cures.
Initiatives across the world
Every year, a number of conferences and campaigns are carried out to commemorate the World Malaria Day. In 2013, vaccine issues related to malaria were addressed. Researchers were given new grants and a bigger forum to work on new malaria vaccine initiative and run clinical trials. The President's Malaria Initiative was launched in 2005 under which the U.S. Government worked with 15 badly malaria affected countries in Africa to reduce malaria incidence and mortality. Various other initiatives are taken by corporate like Novartis and non-commercial organizations like the Global Health Group.