Youngsters get exposed to skin cancer risk by using tanning beds, suggests new study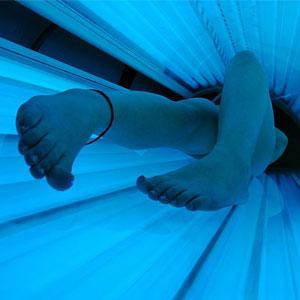 Tanning is quite popular among men and women and people from various age groups resort to it. A majority of teenagers and young adults seem to be more addicted to it than elderly lot. However, findings of a new research indicate that tanning at early age can expose people to the risk of developing skin cancer later. The worrisome thing is that, indoor tanning is not at all safe compared to natural tanning by sun. The researchers said, indoor tanning can in fact expose people to greater UV radiation than what they get from the sun and prove to be more harmful.
Margaret Karagas, who led the study said, "Our findings suggest that children and young adults who seek indoor tanning may be especially vulnerable to developing basal cell carcinoma, the most common form of skin cancer, at a young age." She teaches biostatistics and epidemiology at Lebanon's Dartmouth Medical School. The study findings are available in journal Pediatrics.
In this study, people over 50 years and younger lot afflicted with basal cell skin cancer were involved. This type of cancer is curable when diagnosis is done in time. The study finding shows indoor tanning leads to skin cancer in youth. These findings corroborate views expressed by the American Academy of Pediatrics as well. Karagas expressed worry that not all states have equal laws on tanning for minors nowadays. She added, "In the absence of laws protecting children from these exposures, our findings suggest counseling on the risks of indoor tanning and discouraging parents from consenting to this behavior."
As it is, the FDA made it clear tanning booths and beds should carry warning on unsuitability for people below 18 years. The study has created waves among dermatologists and experts. Yale University School of Medicine's assistant clinical professor Dr. Jeffrey Salomon said that early exposure to carcinogen enhances risk of cancer in recipients. He said the study also establishes the concept that cancer can strike a person at an early age. The belief that new era tanning devices are safer than their older counterparts is not true, said Dr Salomon.