Zerona: Slimming without surgery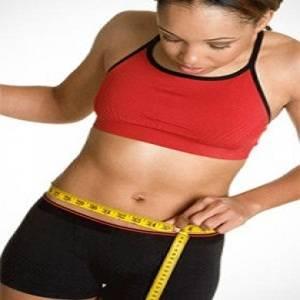 Manila, Philippines - A US FDA-approved, revolutionary breakthrough in removing excess body fat, Zerona has been creating waves since it was introduced in the US a few years ago. Everyone was amazed when the famous Dr. Oz demonstrated real time in his TV program the impressive results of the latest innovation in non-invasive slimming and body contouring treatment called Zerona.
And now, the only completely safe and proven effective non-surgical slimming and body contouring treatment in the US is available in the Philippines. Zerona is 100-percent non-invasive, meaning no needles, no incisions, no anesthesia are used. The treatments are very comfortable — no heat, no noise, no messy creams or gels, no burning, no bruising, no scarring, or injuries. It is also considered the safest and most effective alternative to liposuction, lipodissolve, and other heat-induced treatments, which can cause soreness or skin irritation. And there are absolutely no adverse side effects, no risks involved. You can even go about your normal activities, continue your exercise or fitness regimen during the two-week treatment period. The only effect that you will see in a matter of two weeks is a combined loss of at least three to nine inches and pants and dress size three sizes lower.
Zerona uses Erchonia, a patented, clinically proven low-level laser technology designed to remove fat and cellulite, and contour the body without surgery. Through the process called photobiomodulation, the light emitted by the laser emulsifies fat within the fat cells and stimulates them to open up a pore along the cell membrane to allow the emulsified fats to leak out into the interstitial space. The melted fat is then passed through the body during the normal process of detoxification. The laser does not destroy fat cells unlike other modalities that rely on physically damaging fat cells like heat-based treatments. Rather, it shrinks the size of the fat cells, resulting in inch-loss.
With clinical data and results to back it up, a patient loses an average of at least 3.64 inches, while there are others that have lost as much as nine inches off their waist, hips, and thighs alone after undergoing the Zerona therapy. Since the average inch loss from these areas is a cumulative 3.5 inches, you can lose an inch from the waist, an inch from the hips, and an inch from the thighs. An inch loss is already a size down from your clothes within two weeks. During the treatments, it was also proven that Zerona has a cascading effect that becomes evident on other parts of the body - like the back, arms, chin, knees - even if they are not directly targeted by the Zerona laser. This is why the Zerona treatment continues to amaze many who have undergone the program as it is truly designed for full-body slimming and not just a simple spot reduction, as it also helps eliminate cellulite. Most patients attest that while undergoing the Zerona treatment, their food cravings decreased.