5 Top Caesarean Myths Busted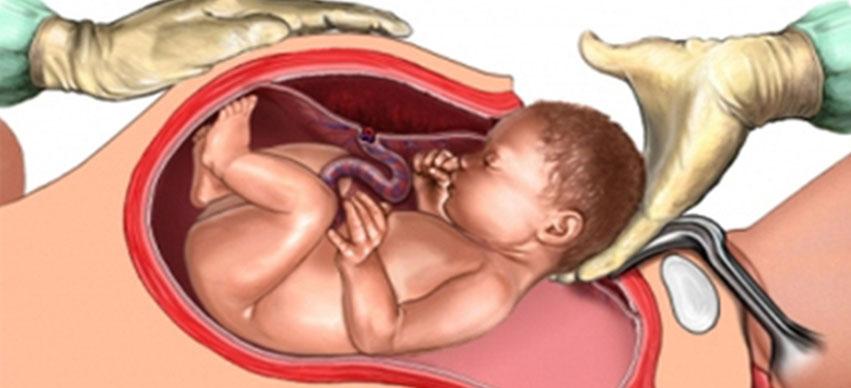 Having a baby is a magical experience for every woman. From the time she gets pregnant till she holds that little bundle of happiness in her hands, a million things run in the mother's mind. A vaginal delivery or a caesarean is one of the biggest things she will be worried about. Unlike our mothers and their mothers, these days a surgery is more common than a normal delivery. Many women go bonkers when they are told about a caesarean. But in reality, it is one of the safest surgeries ever with almost zero complications.
Most Gynaecologists recommend or rather counsel the parents for a caesarean section keeping in mind the mother's and the baby's health condition.
If you have been scheduled for a caesarean section, here are some truths about a c-sec nobody tells you. Read on for inner peace.
A very very large incision is made on your tummy -

No! Absolutely not. Earlier, a c-sec meant a small vertical or horizontal incision with several stitches on your tummy that heal automatically after the baby's birth. Now, keeping young beauty conscious women in mind, doctors are performing a cosmetic caesarean which means a small incision on the lower part of the abdomen. The cut can hardly be seen and doesn't involve any stitches. A couple of weeks after the surgery, the stitches are absorbed into the skin without any scars or patches. Of course, a tiny line is still seen as a mark of your pregnancy saga.

I cannot have another baby after a c-section -

Unless you are absolutely done with your first baby, you can always have kids after a surgery. Regular menstruation, ovulating, getting pregnant again and having a baby is very much possible. In fact, many women try for a vaginal birth after a caesarean and there are no complications there too. After the first baby, wait until three years to have another baby. That way you will give birth to a healthy one.

I will take many months to heal -

Any kind of delivery will take time to heal. Childbirth is definitely not easy. Be it a vaginal or a c-section delivery, a minimum of three months is required for the mother to heal herself and bounce back to normal health. A proper diet, staying away from household work, breastfeeding the baby, walking short distances and adequate rest will be of great help.

I will not be able to get back to my original shape -

Every woman on the planet will gain plenty of weight and goes out of proportion during pregnancy and post that too. You cannot help but keep adding weight. Here again, the kind of delivery doesn't determine your body's shape. Depending upon factors like eating habits, durations of sleep and physical activity, a mother will either gain or lose weight. After six or eight months, you can hit the gym or practise yoga to get back to your original shape.

I cannot breastfeed my baby after the surgery -

Not unless you suffer from complications and should be away from your baby or your baby is a little sick and has to be kept under observation. Soon after the delivery, you will have skin-to-skin contact with your newborn to foster the bonding between the both of you. Immediately after the caesarean, you can feed your little one lying down on the bed. It becomes easier once you are able to sit up which will happen after a period of 24hours.
Though many sehat.com gynaecologists try their best to avoid a c-section, even they cannot prevent anything if the situation goes out of control.
So, do not stress much about the surgery but focus on your baby and how your life changes with that tiny rock star of yours.