9 Most Effective Steps to Live a Fit and Healthy Life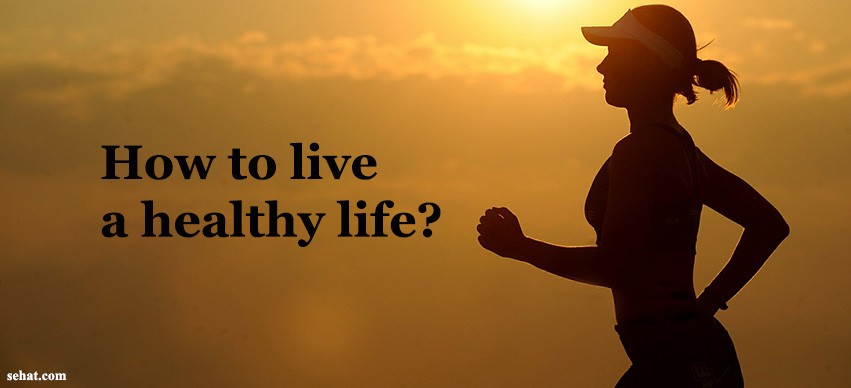 Fitness paves the path for a happy soul and enthusiastic lifestyle. A quality life is something we all look for, and it is better accomplished when you possess the zeal and energy to achieve the same. It is not about learning any rocket science, and often becomes unachievable, ultimately leading to frustration and confusion. Achieving a fit body doesn't mean a ripped or model cover. It should be functionally fit and strong, toned, lean and an active body we are referring here.
To move on in life, to acquire your dreams and to achieve that is yet to come, being physically and mentally fit counts a lot. So get health obsessed and mould yourself into the jar of a fit life.
How You Can Remain Fit?
The right attitude: A right and positive attitude relates directly to a healthy and fit life. If your attitude is not right about this effort, then you definitely are in a fix.


An Active Lifestyle:The normal lifestyle you seem to adopt was boring rather monotonous now. It's time to get into the shoes of an active life. Taking escalator instead of stairs, regular exercise, a healthy diet and strict no to junk. These are the slight changes that have to be made to achieve fast results.


Follow a fitness plan: Plan your goals, it is essential. A planned strategy acts as a reminder and wakes you up for your tasks.



Mix it up: We tend to get bored easily chasing the same routine. Here we have many options like; you can mix it up by trying different exercises, indulge into sports, and do your sets alternate days, other activities that involve physical tasks etc can be of great help. You just need to look for new ways to jazz it up.


Journal it: It works wonders, really! The more you see your weakness, more you try to remove it. Don't resist yourself; take time for it, as you surely need to see where you stand.


Fuel your body: Food is the fuel for our body. You need to eat not just to remain alive but as a resource that fills you up to get ahead for your daily tasks. A healthy and nutritional diet relates directly to a strong and energetic system.


Keep the house stocked: It's high time when you need to give a check to your kitchen cupboards. Take a step and with a heavy heart clean all the processed foods, refined and unhealthy junk.


Increase water intake: Water is quintessential component of our life. Hydrating your body with lots and lots of water results in your skin glowing and moreover lets your brain and organs work effectively. For optimal health it is suggested to drink a gallon of water per day.


Rest: After all that long drive and dragging your body here and there whole day long, it's time to take a deep rest. A tight sleep with no interruptions is also a symbol of being fit.
Execute these tips in your life and get associated with the elements of authentic living.
"A healthy mind, soul, and body is a sure shot way to live a healthy life. "