Great Tips To Hire A Caregiver For Senior Care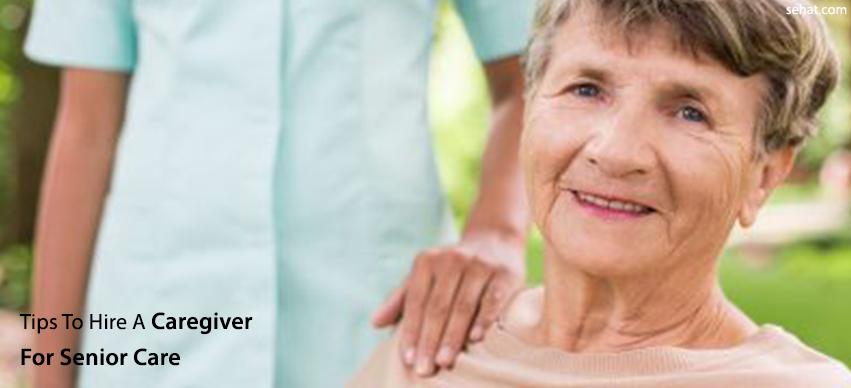 Senior Care Center has been helping people with this area for years and knows all that there is to know about selecting the right caregiver for your home. Here are some great tips from them on how to do so.
1. Assess Your Needs
There is a wide range of services available in the category of in-home care. Companion services will stay with a senior for a healthy company and may also assist in minor chores and errands. Then there is a skilled nursing staff which can aid patients with debilitating conditions. If you are unsure which will be the best choice for you, you can ask your physician for a recommendation as well as help with the initial assessment of a home caregiver suited to the needs of a senior.
2. Work With A Reputable Agency
Sometimes a family will choose to hire an individual caregiver directly rather than work through a home-care agency. While there may be some situations where this is ideal and it does lower costs it is not generally advised. When working directly with your caregiver, you assume the responsibilities of hiring, firing, checking backgrounds, contacting references and confirming credentials. By working with a caregiver's agency you pass off much of the responsibilities of an employer so you can focus on the needs of the senior. Whichever you decide to ensure you have long term care insurance.
3. Ask About Standard Background Checks
You are expected to be as picky as possible about choosing the person who will be attending to the needs of your senior in a personal way. Be sure to ask your agency about the background checks they perform and the methods they employ. If you are not completely comfortable with the screening your caregivers are performing, you may want to go with your but feeling and try a different provider.
4. Inquire about caregiver training
Ask the caregiving agency about the certifications and training requirements they have for potential caregivers. Most will include basic certification in CPR, and First Aid which will provide the peace of mind that any small situations can be addressed as they arise. Then there are other special qualifications that make a caregiver suitable for no-English-speaking individuals, Holocaust Survivors and members of the LGBT community.

5. Make Sure The Agency Meets Local Certification Requirements
The requirements for agency certifications will be very different from state to state. Nevertheless, knowing what the requirements are and how the agency in question meets standards for State Certification can give you an idea of what sort of professionalism to expect. For more information, contact your local Area Agency on Aging, or your local senior services department.
6. Evaluate The Supervision Process
When caregivers are operating within the home it is concerning about the lack of oversight. It may ease your mind to ask about your agencies policies on supervising homecare. You do have the right to drop in at any time to see how you're senior is doing and what the conditions of the home are. Also, ask about drop-in visits by the agency supervisor and the use of homecare software.
7. Ask To Meet Potential Caregivers
As well as being trained experienced and qualified, you will want your caregiver to have a personality compatible with your senior relative. Be sure to inquire about the way agencies match caregivers to their clients and make sure you and your elderly relative can meet with a potential care provider to see if a good connection is made. It may be a good idea to plan on interviewing a few potential home care providers before deciding on the best selection for your needs.