Benefits Of Having Private Health Insurance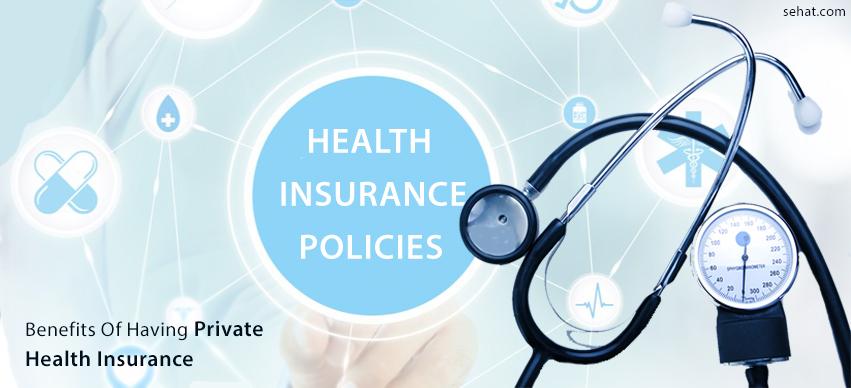 Considering private health care but not sure if it's worth it – read on and take notice of the benefits of going private below.
1. Faster Service
One major advantage that many private health insurance holders' treasure is that, in some situations, it can reduce the amount of time they need to wait to receive treatment. This becomes especially useful with elective surgery, where wait times can often be excessive.
Get your private health insurance quotes and enjoy the benefits that private healthcare brings.
Elective surgery is a surprisingly broad category; it technically includes every form of planned surgery that takes place outside of emergency conditions. This category can include everything from joint replacement surgery to cataract treatment.
The total wait time for an elective surgical procedure in the public hospital system depends largely on the specific type of surgery being planned. The Australian Institute of Health and Welfare (AIHW) tracks waiting list time for various forms of surgery. The shortest wait time in 2017-2018 was for heart bypass surgery, with patients waiting an average of 17 days for surgery. In the same period, the longest wait times were for septoplasty (deviated septum repair), a procedure for which the average wait time was 248 days.
The same data from the AIHW shows that half of all public hospital patients undergoing elective surgery were admitted in 40 days or less.
Individuals carrying private health insurance have shorter wait times in general. In some instances, the privately insured even have the privilege of choosing their own hospital admission date.
Beyond standard scheduling delays, the public system may also push back scheduled operations in order to move surgical resources toward patients with more critical needs.
Privately-insured patients enjoy greater security, being able to "lock in" a surgical admission and thereby protect it from being rescheduled.
2. Greater Privacy
Patients who have private health insurance also usually enjoy the ability to secure a private hospital room. Ordinary public hospital patients are often placed into communal rooms where four to six patients are all undergoing treatment for their various conditions. The privately-insured have the opportunity to request private rooms, though these requests are subject to the total number of private rooms available.
Expectant mothers with private health insurance typically stand a better chance of securing a private room with space for their partners to stay with them.
3. Rebates for Non-Medicare Services
Another advantage that attracts many people to private health insurance is the rebates that many plans offer for services that fall outside the scope of Medicare. This is typically referred to as "extras cover." Examples of services that fall under this umbrella include dental, optical, physiotherapy, and chiropractic services. Common health procedures like buying new glasses or getting a filling can be surprisingly expensive if you lack private health insurance.
Many private health insurance members avail themselves of the opportunity to add pregnancy services to their extras cover. This gives mother access to services above and beyond those supplied through Medicare. (In return, members typically pay a more expensive premium.) Pregnancy cover under a private insurance policy typically comes with a 12-month waiting period.
4. Full or Partial Dental Coverage
Medicare, as mentioned above, does not cover dental care. This is a notable oversight considering that everyone needs regular, basic dental treatments like check-ups and cleanings. Without a private insurance plan with dental cover, the only way you can address these needs is to either pay for service at a private clinic or visit a public one. Public dental clinic access is surprisingly limited, and eligibility rules vary from state to state. As with public hospital surgery, public dental treatment often obliges you to spend significant amounts of time on a waitlist. (It should be noted that certain groups do receive priority access.)
Paying for all of your dental treatment out of pocket can get quite expensive, but this is the option a large number of Australians are stuck with. AIHW figures for 2016-2017 show that $10.2 billion were spent on dentistry in that period, and out-of-pocket costs contributed a shocking 58 percent of that figure.
Private health insurance can be arranged to partially or fully cover dental treatment costs. Cover can be extended from basic items like check-ups all the way to significant dental work like tooth extractions and root canals. The amount of dental coverage available varies by insurer. This makes it a good idea for you to carefully review your Product Disclosure Statement (PDS) to learn exactly what is and is not covered by your dental plan.
5. The Ability to Choose Doctors and Surgeons
If you receive surgery through the public hospital system, your operation will be performed by whatever surgeon is on duty when your procedure is scheduled. In contrast, many patients with private health insurance are allowed to pick out their preferred doctors and surgeons. Note that as with private rooms, doctor and surgeon preferences are still subject to the constraints of availability.
6. Avoiding the Medicare Levy Surcharge
The Medicare Levy Surcharge is a financial incentive designed to encourage high-income individuals to carry private health insurance. This is intended to reduce the public health system's workload.
Currently, according to the Australian Taxation Office (ATO), the Surcharge may be applied to individuals with annual income over $90,000 per year or couples with combined income over $180,000 per year. This charge, which is in addition to the standard Medicare Levy, will be at least 1 percent of your income and may be as much as 1.5 percent if you fall into the highest income bracket.
Individuals carrying private health insurance are exempt from the Medicare Levy Surcharge as long as their plan provides a sufficient amount of hospital cover.
7. Use Lifetime Health Cover for Long-Term Savings
Lifetime Health Cover, or LHC, is a scheme introduced to steer young people away from the public health system and toward private health insurance. The LHC adds a "loading charge" to the premium you pay for private health insurance to cover any time you spend without a private health fund membership after the age of 30. The loading charge is two percent per year.
It works like this: If you take out a private health insurance policy for the first time at age 40, the LHC would add a loading charge of 20 percent (2% x 10 years) to your premium. According to the Private Health Insurance Ombudsman, the loading charge can only be removed after you have maintained private insurance coverage continuously for 10 years.
Maintaining suitable health insurance could steer you entirely clear of the LHC loading charge or at least reduce its impact.