5 Benefits of Using a Stair Climber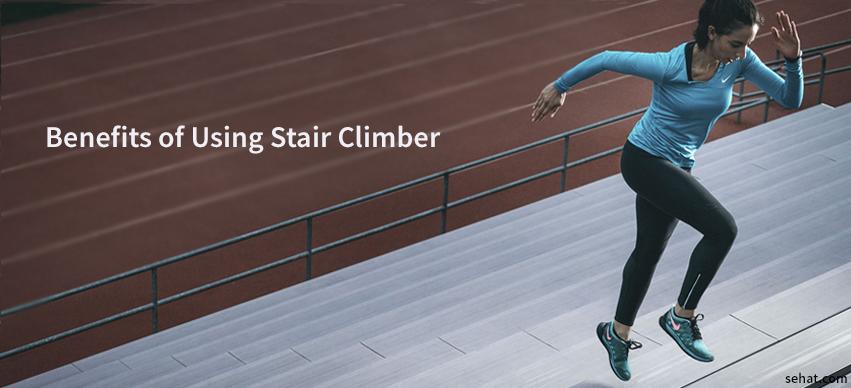 Stair climbers were introduced to the fitness industry in 1983. Over the years, it has become one of the most popular forms of exercises in homes and gyms. Experts, especially physicians, often recommend using stairs in tall buildings to elevators and lifts for exercise purposes.
Just like climbing a staircase, the machine is a good form of exercise and keeping fit, including protection from cardiovascular disorders and general health. Stair climbers have many health benefits worth your time and money. Here are five great ways you can benefit from using stair climbers
Top 5 Reasons to Use Stair Climbers
1. Increases Cardiovascular Endurance
Stair climbers increase heart rate and ventilation. In turn, oxygen intake is heightened to reach working muscles faster. If done on a regular basis, blood rich in oxygen reaches your muscles faster, increasing your cardiovascular conditioning. Increase in cardiovascular endurance enables prolonged endurance when engaging in your daily activities.
2. Effective Workout
Stair climbers help with the efficient workout because it involves resistance movement and cardio performance. Whenever you exercise on a stair climber, reduce the amount of time you take doing both forms of exercises on different equipment. Researchers have found that exercising on a stair climber is more demanding than working out on flat surfaces and lifting weights.
Moreover, stair climbing is twice as difficult as taking brisk walks and 50% more than lifting weights. Depending on your weight when stair climbing, burn an average of 300 calories in half an hour.
3. Low Impact with Versatility
Stair climbing is an easy and natural form of exercise. It is gentle on your back, knees and ankle. Therefore, people with injuries, and pregnant mothers, or if you just started an exercise program, a stair climber has all your needs catered for. Do not lower your exercise intensity even though a stair climber is a low impact because you won't benefit from the exercise.
With the ease of exercise, no risks involve injury of joints. You love exercising on this equipment without having to worry about injuries or accident scars. In addition, a star climber features a lot of exercises, including aerobics, interval training, sprints and hill training. Exercise on the stair climber to minimize boredom.
4. Muscle Conditioning
Stair climbing can enable you to get lean on the lower parts of your body due to the resistance it provides for hamstrings, glutes, calves and quadriceps. If your stair climber is motorized, it is easier to control the resistance.
Choose a staircase climber designed to allow you to peddle one side down and the other side up. It might enable you to work on both the front and the back leg. Unlike an independent peddle, dependent variations are less effective.
5. Increase in Metabolic Rate
Stair climbing can increase your metabolic rate, and thus straining large body muscles such as quadriceps, glutes and hamstrings. However, they can only facilitate body fat management. Metabolic rate increases if the stair climber resistance on the staircase counteracts your existing body muscles.
Lean muscle tissue increases the number of calories your body burns due to its metabolic active nature. Stair climbing also increases the number of mitochondria within your body cells, leading to increased metabolism and burning fats at rest.
Contact Aaptiv to find out more about our stair climber machine to help you live a healthy life.