Dengue - Symptoms, Diagnosis and Treatment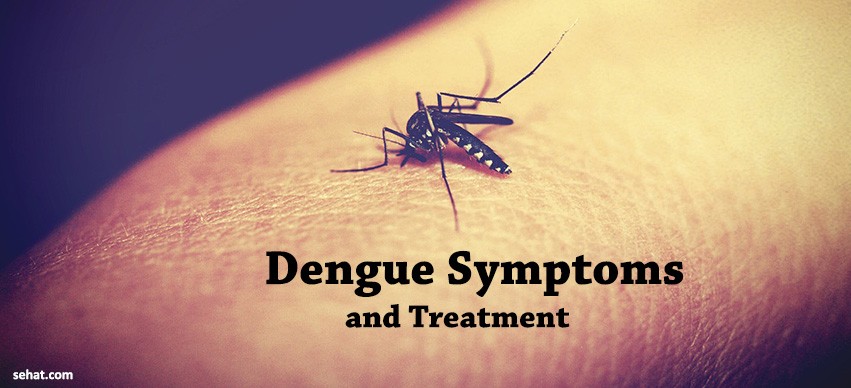 Dengue is a dangerous, painful disease caused by a mosquito. The same virus also spreads West Nile infection and yellow fever. Aedes mosquito infected with the virus causes dengue by its bite and the virus enters person's blood which is not contagious.
Treatment:
To check for scarlet fever rashes, strawberry tongue is examined and after swabbing the throat the swab is sent for a rapid test for the presence of streptococcal bacteria.
Symptoms of Dengue Fever
After 4 to 6 days of infection you may notice:
Sudden high temperature
Severe headache
Painful eyes
Severe pain in joints and muscles
Nausea
Vomiting
Skin rash
Slight bleeding
They can be mistaken with flu or another viral infection. It can get worse with dengue hemorrhagic fever, a rare problem which is characterized by high fever, and damage to lymph and blood vessels, nose and gums will bleed, liver enlargement, and failure of the circulatory system. The symptoms may advance to huge bleeding, shock, and death. This is known as dengue shock syndrome (DSS).
If someone has weak immune system and if someone has already been infected with dengue are at higher risk for developing dengue hemorrhagic fever.
Diagnosis
Blood test will help to find if there is virus or antibodies in it. In case you are from a tropical area the doctor can examine the symptoms.
Treatment
Dengue doesn't have any specific treatment. Consult the doctor as soon as possible to be cured and to avoid worse situations.
You may use painkillers to get relief.
Take rest
Drink lot of water
Prevention
Dengue fever does not have any vaccine. In order to prevent it you should protect yourself from mosquito bites. You should be careful if you are in tropical areas.
Protect yourself:
Don't be in largely populated areas.
Mosquito repellents are essential even indoors.
Wear dresses which cover you completely when you are outdoors.
Air condition is useful when you are indoors.
Windows and doors and ventilators should be secure so that mosquitoes cannot get in.
Get in touch with your doctor.
Don't let the mosquitoes breed and get rid of such places. Keep the premises clean and don't let water to stagnate, keep papers, plastics, cans, food, flowers, fruits away so that mosquitoes don't enter the house. Keep the pets clean and avoid wet floor, wet outdoors.
When dengue is examined in someone let the other family members be safe. Use safety measures to avoid mosquitoes. Consult the doctor and take action immediately.
Sehat provides list of best Fever Treatment Doctors in India from which you can research and choose the right doctor for your condition.