Essentials for a Healthy Travel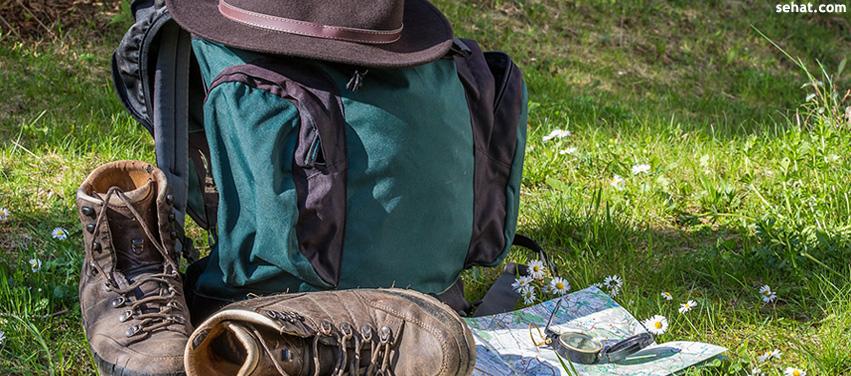 No matter whether you are a student or a busy corporate executive, you need a vacation from time to time. Based on your budget and penchant for sea or mountain, a vacation destination can be chosen. However, cheap flight deals and advanced hotel booking are not the only important things that you need to think about. It is also important that you pack in essential stuffs that enable you stay healthy in an unknown place and cope with unforeseen situations too. You surely do not want to return from the vacation with sun burnt skin or an upset stomach! So, ensure that you pack in the essential stuffs for the trip even if it means you have to carry a small bag.
Pain Reliever
When you go for a vacation, it is not uncommon to get hurt even if you are cautious. Your knee or ankle may get hurt at the airport, in transit or even at the hotel you stay. To ensure you do not have to stay in a hotel room while others are enjoying, pack in a pain reliever medication like Ibuprofen. However, you can also carry pain balms and spray, based on your convenience.

Dry Snacks
It is quite commonplace to feel pangs of hunger when you are on a vacation. In case, you are enjoying sightseeing in a place where no food outlets are available and you feel hungry, dry snacks can come in handy. You can keep dry nuts, raisins, fruits like apple and oranges that can be stored for some days easily. For carrying water and fluids, take a bottle made with food grade plastic to evade water rooted contaminations.

Hand Sanitizers and Facial Wipes
When you are exploring the sea beach or climbing a small hill while vacationing, your hands may get dirty. At times, you may feel shaky about eating with the same hands that you used to touch the soil or sea water. A small hand sanitizer can be of immense help in such situations. You can easily put it in your handbag. A facial wipe can be useful to clean grimy face and hands before snapping those group photos.

OTC Medications
It is quite possible to get stomach problems or develop a headache after having inadequate sleep in flight. However, for such issues you may not want to visit a doctor in a vacation place, especially if you are on a tight budget. It makes sense to keep some common OTC medications for treating conditions like stomach problems, fever, cold and wounds. For dealing with cuts and wounds, you may also take waterproof bandages. If you are more comfortable taking antibiotics, carry them.

Sun Protection
When you plan to visit a Caribbean island or a tropical country, sun protection cannot be ignored. This holds true even if you go to such places during the winter months. Make it a point to carry non greasy sunscreen lotion or cream, especially when you go to seaside places. Protect your eyes with a quality UV proof sunglass for the same reason. Carrying an umbrella or wearing big hats is also necessary.

Insect Repellents
Based on your budget and type of accommodation you get, coping with various types of insects can be an issue in travel. You should carry mosquito repellent lotion, spray or such products to ensure you get comfortable sleep at night. Of course, it will be even better if you take a product that can repel several insects. Search on the web to find out what type of bugs and insects are present an area you are headed to.

Comfortable Shoes or Slippers
You are not likely to wear that huge and clumsy trekking shoe inside the hotel or for exploring the market even when you visit a mountain side destination. It is advisable that you carry a soft and lightweight slipper for casual walking in the vacation place. Using a waterproof slipper will be a prudent idea.